July 7th, 2016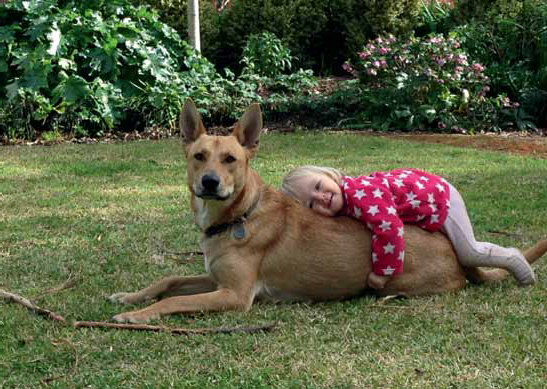 DOGSLife speaks to Zoe Naylor about her relationship with her dog, Loki.
Loki is actually our second dog. He's our rescue dog. We found him through the charity organization 'Fetching Dogs'.
Charlie (our Kelpie X) chose him. We went to visit several rescue dogs from different charity organizations and when she laid eyes on him we knew straight away – they just clicked. It's funny, but when we first saw pictures on Loki we had dismissed him. He was just a puppy at that stage and his proportions looked all out of whack – he had huge batman ears and a small face. When 'Fetching Dogs' suggested we really had to meet him in person everything changed. I guess you could say that he's really grown into his features now. We think he's incredibly handsome! He's a Kelpie cross Shepherd.
What I love most about Loki is his divine nature. I have found with rescue animals (and we now have several) that they are just so grateful to find a loving, nurturing home. They are friendly and responsive and the best guard dogs. I love them like I love my children.
We all spend a lot of time together at our property in Bilpin. We have 10 acres there and the dogs just LOVE it. There is nothing better than watching your dogs run freely rather than walking them on a leash. It's also so much easier than having to take them to a dog park every day for their exercise. Having two dogs makes a huge difference to their exercise routine. Because they are similar in age, Charlie and Loki play really well together. They also often race each other to meet the delivery vans and other guests coming to the production office. Nothing like a bit of interval sprint training to keep them in tip top condition!
A well known, much-loved personality, Zoe Naylor has just filmed the pilot for her new TV series The Kaftan Mama. You can find out more information about Zoe by visiting her website zoenaylor.com and blog kaftanmama.com.
Love dogs? Why not visit our
DOGSLife Directory