March 15th, 2017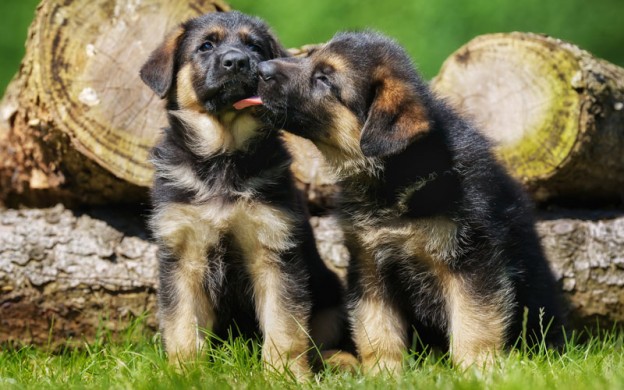 Licking is just one of the ways our dogs show us affection, but sometimes excessive licking can become a big problem for pets and their owners. Tim Falk reports.
For many dog lovers, there are few greater pleasures than a big, sloppy kiss on the cheek from your four-legged friend. Sure, some people might think it's a little bit gross, but it's simply your dog's way of showing his love and affection for you — isn't it?
Well, not necessarily. Licking is something that all dogs do, but have you ever stopped to wonder why your pet uses his tongue in all the ways he does? Sometimes licking can be a sign of canine aff ection, such as when your pooch gives you a wonderfully warm welcome as soon as you get home from work. But, other times, licking can be about a long list of things, from tasting his dinner or investigating something that looks and smells a little "funny", to communicating with another dog, lapping up water on a hot summer's day or even scratching an annoying itch.
As veterinarian Dr Joanna Paul from creatureclinic.com explains, licking fills many important roles for our canine friends. "Licking is usually a form of communication or affection, but can mean different things in different contexts. Sometimes dogs will also lick things, particularly their lips, when they are feeling nervous," she says.
Chiara Perri, dog trainer from Point Cook Dog Training, explains that dogs lick for many reasons, whether it be to taste something, smell something or to calm  themselves down or gain your attention. "It is a sensory tool in that they don't have hands and fingers where they can pick things up and the only way to really investigate something is to sniff it and maybe even lick it," she says. "Licking also gives a sense of pleasure, kind of like when you bite your nails, so, for some dogs, it eases stress."
This article was originally published in DOGSLife #141. Click here to subscribe to our pawsome magazine.
Make sure your furry friend is always looked after at our
DOGSLife Directory