June 27th, 2017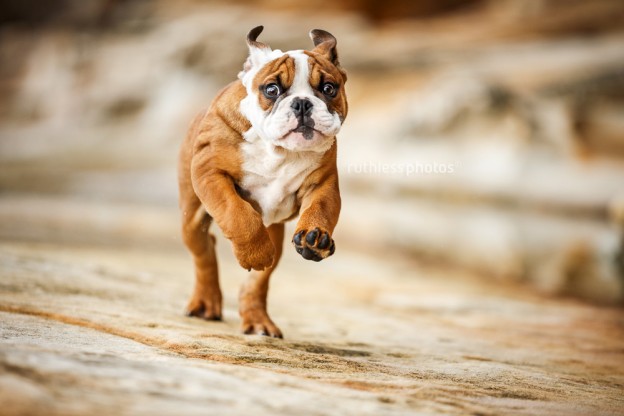 If your best friend happens to be a brachycephalic (Wrinkly, squishy-faced) dog, you might be able to make a big difference to the lives of similar dogs – in the most adorable way!
Following the success of Ruth O'Leary's Tails of Sydney coffee table book (which has raised over $8,000 for charity to date), her latest project is another coffee table book, focusing on these adorable, but often exploited, breeds.
"I'm excited to announce this year's project, the #SquishyFaceCrew book!" Ruth says.
"In 2017 I will be sticking my camera in the squishiest of faces, probably saying OH MY GOD quite a lot (how annoying, right?) and, at the end of it, designing and producing a beautiful, full colour, coffee table book."
Applications for Ruth's latest project can be made online at her website, Ruthless Photos. In line with her 'squishy-face' theme, funds raised by the #SquishyFaceCrew book will go to supporting Mini's Bulldog Rescue and Pug Patrol Rescue. As brachycephalic dog breeds become more popular, the groups that rescue them need more support than ever.
"Bulldogs are such a special breed" says Jay of Mini's Bulldog Rescue, "to most people's surprise, there is an increasing number of bulldogs in need of rescue and rehoming. Mini's Bulldog Rescue Club relies on community donations and the support of volunteers. The precious funds raised from this book will go directly towards the vet care and behavioural support of the most desperate bulldogs in need of rescue, which we couldn't otherwise help."
Ruby from Pug Patrol Rescue Australia says they're "on a mission to rescue Pugs and other 'squishy faced' breeds from abuse, neglect and exploitative breeding – the money raised by this project will not only enable us to rescue more dogs, but will also help us provide the extensive veterinary care and rehabilitation that our rescues need before they find their fur-ever home."
If you have a brachycephalic dog and would love to participate in this amazing project, apply online at Ruthless photos. If your application is successful, there is a $100 participation fee per dog. To read more about the #SquishyFaceCrew book, visit http://www.ruthlessphotos.com/squishyfacecrew-book/.
Make sure your furry friend is always looked after at our
DOGSLife Directory