May 9th, 2017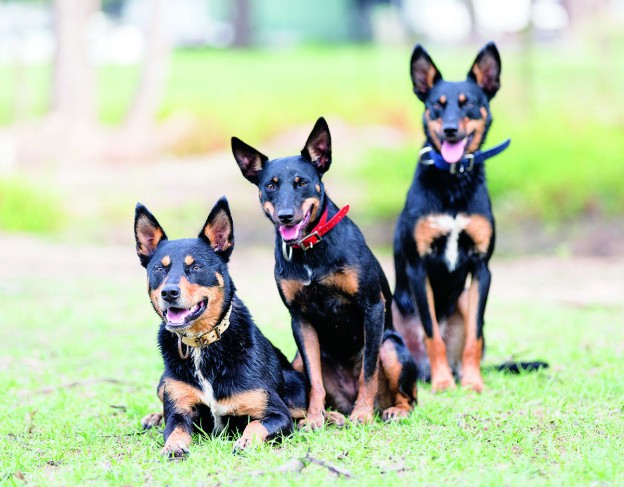 Anastasia Casey speaks to Carey Edwards, CEO and co-founder of Australian Working Dogs Rescue International, to find out about the amazing work this organisation does.
DL: How did your organisation start?
CE: Australian Working Dog Rescue International (AWDRI) actually started as a result of another venture not gathering enough support to begin.
A group of people were to come together to form an Australian working dog group in conformation. Nearly all who had declared interest did not turn up to the first meeting and, as a result, Di (my wife) and I sat down and decided to take the idea of the Australian working dog show group and apply it to rescue, which we were already involved with in Australia and in the USA via an online forum we had been running for a number of years. Thus the first rescue organisation in Australia that supported our nation's iconic dogs came to be.
DL: Why do you believe in rescue?
CE: I believe that every companion animal that has been either lost or dumped deserves another chance at gaining and fulfilling the life that we humans bred them specifically for, whether that be as a family pet or a work mate.
DL: How important is finding the right owner for a rescue dog?
CE: Finding the right owner for any dog is important. Rescue dogs are in the position they are in due to the right owner not being found for the dog in the first place, whether the dog is from a registered breeder, a puppy farm, a working stud or any other place a dog may have initially come from.
DL: When it comes to rehabilitation of animals that may have some behaviour or health problems, what steps do you take?
CE: The first step is always going over the assessment that most pounds and shelters give. If a dog has severe issues, a pound will generally not release it due to the associated risk of doing so. Having stated that, our organisation is sometimes called upon for specific cases where it is considered our particular expertise can offer a life to a dog that would otherwise be destroyed. When the dog comes into our care, it is then assessed by a vet and any vet work required is undertaken. The dog is then placed with people with the skill set that matches whatever type of dog we have deemed it to be, whether it has been abused, neglected, a potential stock dog or if it is simply untrained and antisocial. Ongoing care and training of each dog is progressive for however long it is in the care of our organisation.
DL: What makes your group unique?
CE: AWDRI is the only dedicated rescue organisation in the country that extends to and operates in every state and territory of Australia. We also have the only dedicated program within the rescue sector that is devoted to training actual working stock dogs and placing them back to work on working farms
for both sheep and cattle work around the country.
DL: What can people do to help your organisation?
CE: Our catch cry is, as it always has been: Adopt. Foster. Sponsor. This means that if you can't adopt a dog, then consider fostering one, and if you can't foster a dog, then please consider sponsoring one, because every action assists in saving a life and, to us, every life is precious.
Nimble's Story
Nimble, AWDRI's "ambassadog", was one of a litter of eight puppies surrendered to the organisation out of Hervey Bay, Queensland. She was proving to be a bit of a problem puppy with the foster carer she was placed with, so the decision was made to bring her to HQ and train her into an example of what such a little problem rescue dog could become — and it really could not have gone much better. Now four years old, Nimble has appeared on every mainstream TV station across multiple programs, has starred as the main character in a movie (yet to be released) and chatted on radio. She has won numerous dog sporting events, including dog races and sheep dog trials, and is the current Australian and world-record holder in the extreme dog high jump. Nimble will be appearing in the official Australian Book of Records, due for release in May 2017. She has her own Facebook page with a following of some 20,000 fans and is also an ambassador to other partner companies.
For more information, visit workingdogrescue.com.au