June 27th, 2017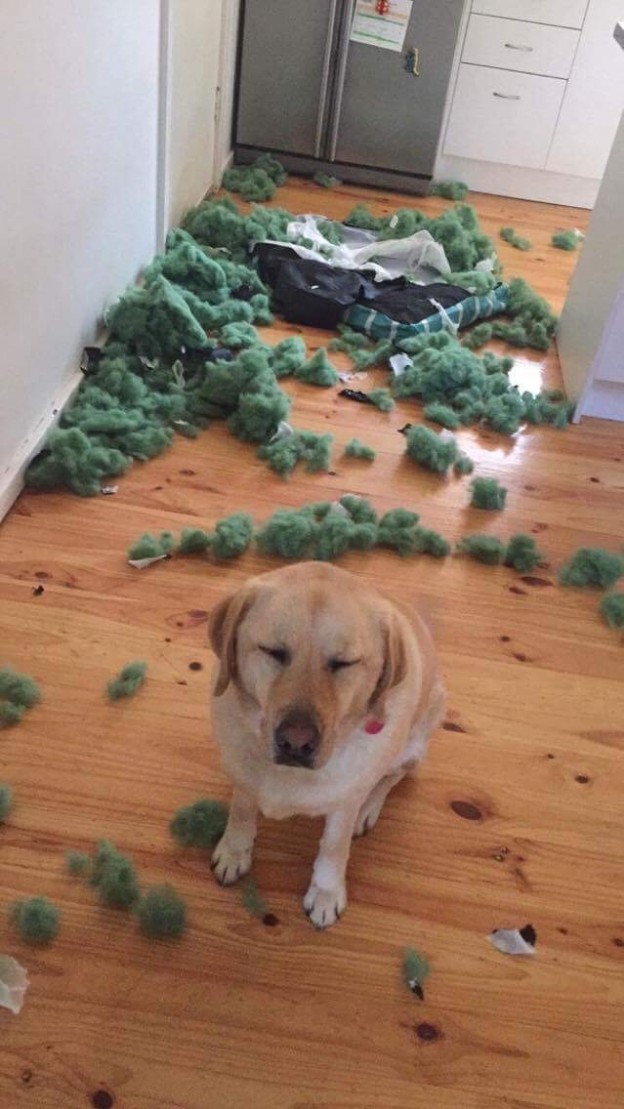 Kaboom! went the dog bed
During the night
Roma the Labrador
Woke up with a fright
Green foam everywhere
All over the floor
Under the table
Stuck to the door
Roma was dumbstruck
How could this be?
Her dog bed exploding
For all to see
She pondered awhile
As Labradors do
To find an answer
A mystery clue
It was the foam
She decided at last
A faulty batch
If the question was asked?
Roma the Labrador
Gently closed her eyes
Dreaming of green foam
And a little white lie
Jeanie Axton lives with her husband Nick, two dogs, two cats and three chickens in the beautiful South East of South Australian Mt Gambier, famously known for its Blue Lake. A secondary teacher at a local Lutheran College, Jeanie has been dabbling in the area of children nonsense poems for many years. She expresses the comedy in animal antics and in her poetry. 
Here are just a few things that can make life with your dog a bit easier - see them now on our
DOGSLife Directory