December 9th, 2016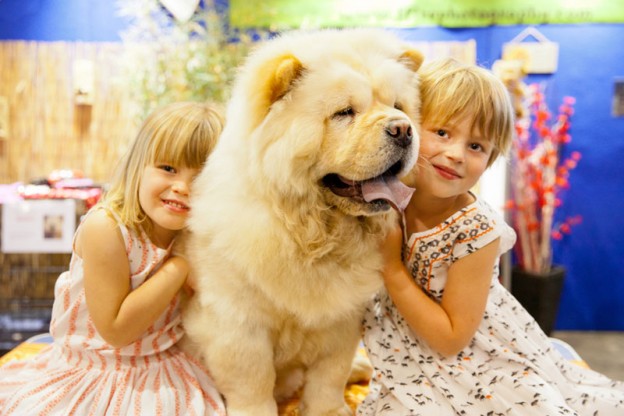 Fostering a dog is only meant to be a temporary arrangement, but sometimes a dog's short-term stopover can end up being its forever home. Tim Falk reports.
Susie and Winter
Susie Weitenberg has fostered an amazing 32 animals over the years and eight-year-old Siberian Husky Winter was sixth on that list.
"Winter and her brother lived in a backyard with a family and unfortunately Winter and her brother weren't desexed and, well, it led to a litter of six puppies. So Winter was surrendered pregnant and her brother was also surrendered to AWLQ," Susie explains.
"When she first came to us she was overwhelmed as she had six puppies and she was under the age of 12 months herself. It took some time for her to adapt and settle but once she did it was an amazing transformation.
"We had her with the pups and then the pups were sold. We had planned to go away for a couple of weeks, months in advance, and when we returned we were asked to take her again. That was when my husband John had a chance to have her without the puppies, not stressed, and he saw her full, beautiful character and he was smitten.
"She was just such a good mother with these six puppies once she settled and got her maternal act together, as she had a lot to deal with as a young dog in such a short space of time. And she was so beautiful with us as well. We couldn't imagine giving her back as she was just such a part of our life and the furniture."
These days, whether it's a game of fetch or a walk on the beach, Winter loves doing everything with Susie and John. "Her personality is loving, attentive, playful and very loyal. She is my shadow," Susie says.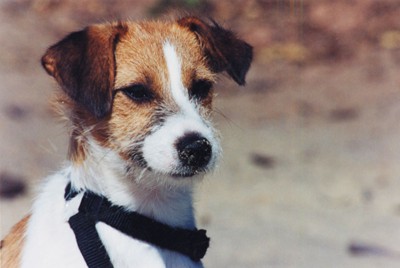 Mel and Marlee
As many as 17,000 healthy Greyhounds are euthanised every year in Australia when they are deemed no longer able to race, but right across the country, people like Mel Sanderson are stepping in to give these lovable, gentle dogs a second chance.
"After adopting our first rescue Greyhound nearly two years ago, we wanted to do something to help so, as a family, we decided to start fostering and Marlee was our first," Mel explains. "We already have a full house of animals and just can't keep any more. We had all steeled ourselves, especially me, as we knew she could not stay with us."
The plan was for Marlee to stay for just a couple of weeks to start learning how to be a pet, but after three days Mel knew that wasn't going to happen. "That night, at the dinner table, I told my husband and two daughters that I was in love with Marlee and couldn't bear to give her back, that she loved me and all our other pets, and she was happy and she had a sparkle in her eyes that wasn't there before and that I just had to keep her. They all rolled their eyes and said something like 'as if you were ever going to just foster'," Mel says.
"The back story for Marlee is the same as most Greyhounds — over bred and raised purely to win money. Marlee had no idea about the real world; she was a blank canvas and I can't put into words the pain and the pleasure of watching her world open up. "She is so playful. She goes 'shopping' at home and finds all sorts of things that she proudly bounces off with to put on her bed. She has taken a particular shine to a small, headless, turtle garden ornament and a 3cm bolt and nut. She loves to collect shoes and anything she can reach on the kitchen bench. It was kind of cute but also strange when I found the missing sweet potato and zucchini in her bed; not chewed, just collected."
Looking back now, Mel thinks Marlee more or less became a part of the family on the drive home from AWLQ. "She is gentle, loving, loyal, sweet and kind and she now has a home and will be loved and cared for forever," Mel says.
Becoming a foster carer 
Thinking of becoming a foster carerto help animals in need? AWLQ is one of many animal rescue organisations around the country looking for committed foster carers. While it can take a lot of hard work and patience to give these animals a second chance, Susie says the rewards make it all worth it. "While it's sad to take them back, it's also so comforting to know that they are ready for adoption and they have the best possible chance in life thanks to our efforts and the efforts of so many other foster carers. It doesn't get much better than that."
For more information head to awlqld.com.au/awlq-animals/pet-fostering
The original article was published in DOGS Life #139. For more pawsome stories, subscribe to our magazine here.
Make sure your furry friend is always looked after at our
DOGSLife Directory