February 24th, 2017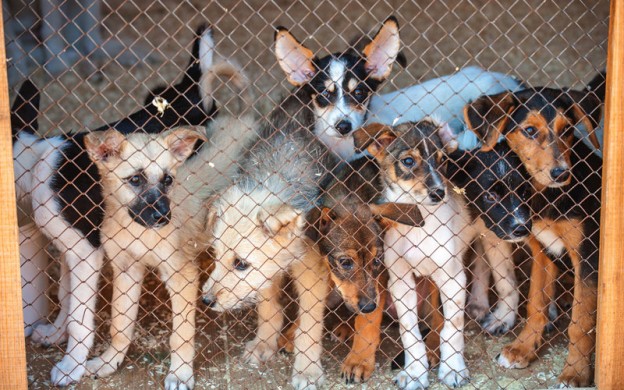 Buying pets online can be a dubious activity. Caroline Zambrano shares some information on the organisation working to make a difference.
Sydney dog lover Emma* always wanted a Pomeranian and last year she found her little girl Holly through the online classifieds website Gumtree. On the advert, Holly was labelled as being three years old, "ready for breeding" and "will produce beautiful puppies". "I knew immediately that I wanted to take her to prevent anyone from breeding her," Emma says.
When she attended the property in Sydney, Emma saw about seven Pomeranians running around, which she said made her a little suspicious. She decided to purchase Holly, who the sellers said was in perfect condition.
But when Emma took Holly for a vet check-up the next day, the vet said Holly was not three years old but in fact was seven, according to the birthdate on her microchip! The vet found Holly to be underweight and emaciated, had already had too many litters of puppies and had teeth that were in very bad condition.
After dental surgery, Holly had 15 teeth removed, which helped her to eat properly and regain a healthy weight, Emma says. As if Holly's initial health condition wasn't bad enough, two months after Emma got Holly, she came home one day to find two little legs sticking out of Holly and realised it was a stillborn puppy.
Fortunately, the little white Pomeranian is today a healthy and happy dog, receiving all the attention in the world. But Emma and Holly's story is not uncommon. There are countless other dogs being unethically bred and traded through online classifieds websites. And, sadly, many arrive in their new homes too sick to live.
In the United Kingdom, Elaine and David Oxley bought their Yorkshire Terrier puppy, Daisy, online through a seller who they thought was a local breeder but instead turned out to be a rogue trader part of a puppy-traff icking ring, raking up thousands of pounds a week (Source: Mirror.co.uk). Heartbreakingly, Daisy died from organ failure within a week after the Oxleys picked her up from the seller's home.
Some people don't even get to see the puppy they purchase online. Many dog lovers get duped by online puppy scammers who steal breeders' identities, hijack pet industry association logos and are prepared to answer all your pet care questions. But when the time comes to deliver — no puppy!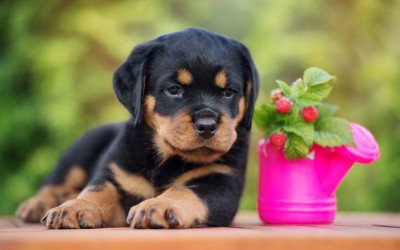 What's the problem with classified ad sites?
FOUR PAWS highlights the many problems associated with animal sales on classified ad sites. These include: 
Lack of consumer protection when purchasing a pet that is sick or illegal, for example.
The risk of possibly funding illegal activity, for example illegally imported puppies.
Lack of available information on the responsibilities that come with owning an animal for prospective owners.
Facilitation of impulse buying leading to animal abandonment, eg animals being delivered as free or "must go" today.
Breeding of animals with exaggerated features for online sale, for example skinny pigs (guinea pigs without hair) being the latest trend with children.
Swapping animals as if they are commodities online, for example with other animals, products or services.
Health risks (including zoonotic diseases) from imported animals and those bred in poor conditions, eg puppy farms, imported exotics. 
Wild captured animals being sold as pets.
Free animals being acquired for illegal activities, for example dog fighting or illegal breeding. 
Unfair competition and evasion of taxation, eg commercial sellers posing as private sellers and not being properly regulated or taxed. 
Environmental impact, eg the import of invasive exotic species, which may be bought on impulse and then abandoned, impacting the environment and native wildlife.
Help FOUR PAWS stop the deception!
You can support FOUR PAWS' Pet Deception campaign by using the Pet Deception Detector to find out if classified ad sites in your country are implementing safeguards to protect pets and people. petdeception.org/en/comparison-tool/australia 
This article was originally published in DOGSLife #141. Click here to subscribe to our pawsome magazine.
Make sure your furry friend is always looked after at our
DOGSLife Directory