July 30th, 2014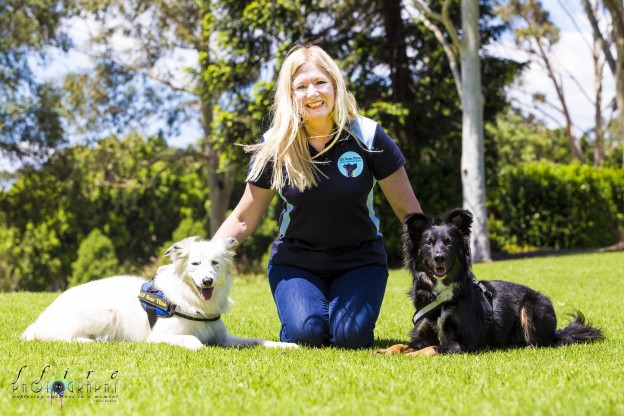 From nosework to treibball, Marion Brand knows all about bonding and positively reinforcing dogs, writes Kylie Baracz.
How long have you been working with dogs and how did you get started?
I have been working with dogs for approximately 10 years. I got started when I took the obedience instructor course at Hills District Kennel and Training Club. They introduced me to the powers of positive reinforcements and the strength and joy in relationship building with your dog. Since starting in obedience, the foundation of most dog sports, I have also gone on to learn, compete or instruct in rally obedience, agility, herding, three sheep, tracking, treibball, dock diving, and nosework.
What does your work involve?
Currently, the majority of my work focuses on nosework with a little tricks and treibball and obedience to round out my time. I am a member of and use the methodology of the National Association of Canine Scent Work (The people that invented the sport of nosework). This method involves unleashing the dog's natural desire to hunt by setting up easy-to-find "hides" then slowly making them more difficult. This successful puzzle solving, engages and empowers the dog which builds their confidence and focus in the game and even in other areas of their lives.
What inspires you to do your job?
I am inspired by the wags in the tails and the smiles on the handlers' faces when their dogs are doing nosework. It is especially gratifying to see shy, timid and nervous dogs come out of their shells and begin to search just like police dogs.
What is the worst part of your job?
The worst part of my job is not having more time to open up the nosework world to even more dogs and handlers.
What is the best thing about your job?
The best thing about my job is that I get to spend all my time making dogs and their humans happy.
Love dogs? Why not visit our
DOGSLife Directory