May 19th, 2014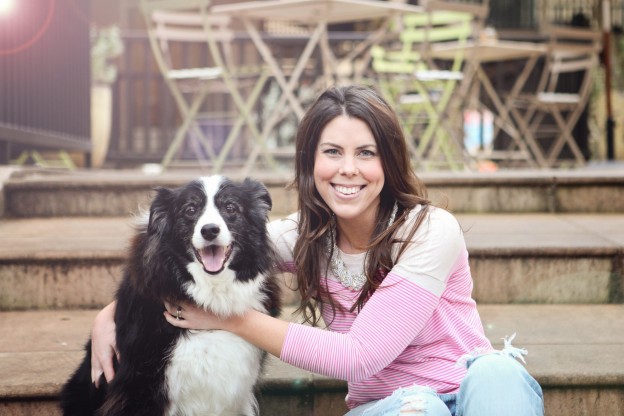 After working for years in the television industry, Serena Faber Nelson knew she wanted to work with dogs. Putting her journalism degree to good use, she started the popular dog blog Pretty Fluffy, writes Kylie Baracz.
How long have you been working with dogs and how did you get started?
From as young as I can remember, I've always loved dogs, they were a big part of my childhood growing up. In 2001, my dog, Soda, came into my life and has been the focus ever since. That same year, after completing a degree in journalism, I found myself working at a travel show across the hall from Harry's Practice. After much campaigning, I was lucky enough to get a job there [at Harry's Practice] and it gave me an excellent grounding in the lifestyle pet genre. In 2010, I created Pretty Fluffy (prettyfluffy.com), a lifestyle website dedicated specifically to dog lovers who like to treat their dogs as part of the family.
What does your work involve?
Pretty Fluffy features updated content daily – new products, chic DIY projects, dog-friendly home tours and behind-the-scenes glimpses into your favourite pet brands. Each week for me involves brainstorming new content, writing and photographing feature articles, trialling new products, and communicating behind the scenes with readers and brands about upcoming projects. On any given day, you could find me in the kitchen developing a DIY-dog-treat recipe, putting the latest dog shampoo through its paces or researching the latest new toys on the market.
What inspires you to do your job?
My inspiration comes squarely from my own dog, Soda. She's a 12-year-old Border Collie and having her in my life has been such a blessing. It is that feeling of joy she's brought to my life that I want to share with others on Pretty Fluffy. It's my mission to encourage people to celebrate the bond they have with their dogs and to relish the time they have together. Because as we all know, that time is much too short.
What is the worst part of your job?
The worst part of my job is seeing so many dogs out there without loving homes. It breaks my heart to constantly see beautiful, loving dogs that – through no fault of their own end up in shelters. I think it's a sad indictment on society as a whole that we take these gentle, loyal and trusting souls and turn them into a disposable commodity. As the carer of a senior dog, seeing older dogs in shelters particularly touches a nerve with me. For me, it's these dogs that deserve the most love and care – yet, sadly, that is rarely the case.
What is the best thing about your job?
The best thing about my job is connecting with others and working with them to make a difference. Last year, I created 'The 13 Project' – an initiative inspiring 13 acts of kindness towards animals before the end of 2013. The idea was simple – no matter how big or small, every act of kindness towards animals makes a difference. No matter who we are, we can make the world a better place. The response was astounding, with people from all around the globe joining in. It restored my faith in just how many people out there truly care about animals, especially dogs. Because, really, what sort of place would the world be without dogs? I certainly couldn't imagine my life without them.
Love dogs? Why not visit our
DOGSLife Directory