March 16th, 2015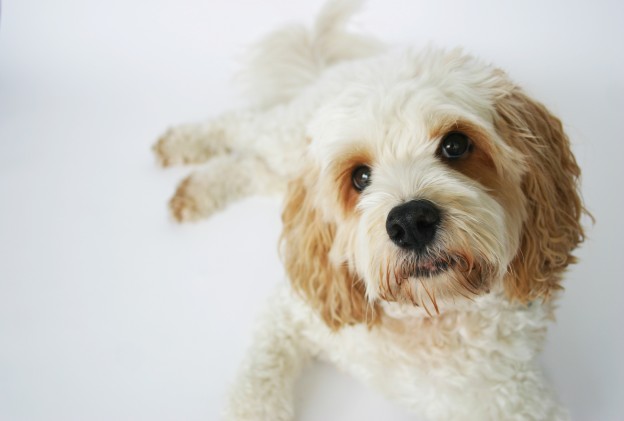 Belinda Irvine, creator of MyOodle.com, speaks with Kylie Baracz about how it feels to spread joy through therapy.
How long have you been working with dogs and how did you get started?
My dog Jet Cavoodle is eight years old, though it wasn't until recently (a year ago) that we started working voluntarily as a therapy dog team. We work on a voluntary basis.
What does your work involve?
Each month we visit the local nursing home for a therapy session with the residents. The sessions usually last for one hour where all the residents gather in the main hall and approved therapy dogs are brought in to interact with the residents. Most residents are wheelchair bound, though we don't let that stop us. They have lots of cuddles with Jet, walks up and down the hallways and get to slowly feed him his dinner, biscuit by biscuit (I'd rather this than treats). Jet Cavoodle has to be very patient and gentle. He was required to pass a temperament test in order to be accepted into the association that was co-ordinating the therapy visits.
What inspires you to do your job?
I'm inspired by the benefit it brings to everybody involved. Jet Cavoodle needs to concentrate and uses up a lot of energy. (This is particularly helpful, given he currently lives in an apartment!) The residents get so much joy and the pleasure is all mine. I might be the only visitor that a resident has had all week. They might have been a dog owner themselves and couldn't bring their pet into the nursing home with them, or in the case of one gentleman, he is a retired dog trainer and has told me how much he looks forward to our visits. He's also a bit cheeky in that he often tells the volunteers what they are doing wrong!
What is the worst part of your job?
The worst part is the heat usually. The location can get hot and it isn't air-conditioned, but we know it's only an hour and there's always a refreshing shower or pool waiting when we arrive home.
What is the best thing about your job?
The best thing is the joy that Jet and I can bring to others. I get to share moments with a dog, another human, and bring joy that just can't be explained. I know that's why I signed up, that's the reason right there. That and the special therapy dogs T-shirt that money can't buy.
Is there anything else you would like to add?
I'd encourage anybody who has a calm, obedient, well-trained dog to consider applying to be a therapy dog. It's better than I could ever have imagined.
For more information
To find out more about Jet Cavoodle's therapy dog adventures, visit the website.
Love dogs? Why not visit our
DOGSLife Directory