November 22nd, 2013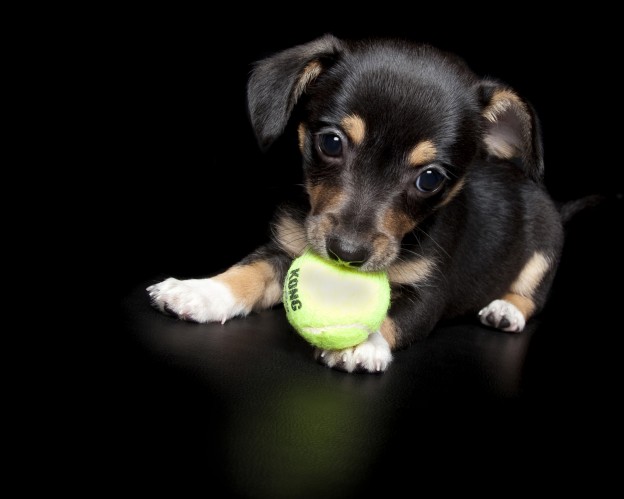 How can images help change the plight of animals in need? Tim Falk chats to Alex Cearns from Houndstooth Studio to find out.
Regular readers of Dogs Life will know that Alex Cearns from Houndstooth Studio knows how to take a beautiful photo, many of which adorn the pages of every one of our issues. But what you may not know is that Houndstooth Studio also offers significant support to charity. Last year alone, Houndstooth donated in excess of $500,000 worth of photography services, images, vouchers and/or sponsorship to over 40 animal charity organisations in Australia and overseas.
As Cearns explains, giving back to charity is a big part of how Houndstooth Studio does business. "We are passionate about all creatures — no matter their size, shape or species — and there are just so many situations in which animals get a bad deal," Cearns says. "We know we can't help everyone, but we feel very committed to supporting the amazing people who work on the front line to rescue, rehabilitate and care for whichever species or creature they have found their connection with."
With Houndstooth's business flourishing, Cearns and her team are able to contribute as a photographic partner and sponsor to animal charities, wildlife sanctuaries and shelters in Australia and around the world. From working with organisations dedicated to improving the lives of rescue dogs, such as Brightside Farm Sanctuary Tasmania and RSPCA WA, to helping international animal charity organisations such as the Bali Animal Welfare Association (BAWA), Houndstooth's dedication to charity work has helped countless animals.
"We are proud that our photographs have the power to influence people," Cearns says. "The best and clearest images can break through media clutter to capture the attention of potential supporters and transform the way people perceive rescued animals. For our charities this means increased donations and memberships, more volunteers and heightened awareness."
What's involved?
The nature of Houndstooth's charity work is very diverse. The company frequently provides pro-bono photography services, photographs and photography products for various organisations. "For example, if there is a specific marketing or promotional campaign planned, I will take the photographs in my studio or in a natural setting and give the organisation high-resolution, fully-edited images that can be used across all media. We also extend the reach of these campaigns by promoting them on our Facebook page that now has more than 80,000 very engaged animal lovers," Cearns explains.
"Last year we devised and conducted a 'makeover' project with the Dogs Refuge Home WA to increase the re-homing potential of 10 long-term residents — mainly larger crossbreeds. The dogs were bathed and brushed and photographed specifically to create an emotional 'pull' from a sympathetic audience. The campaign was picked up on local media and went viral on Facebook. It was so successful we have continued the series for hard-to-home residents."
Cearns and her team also photograph animal charity events, days of action and rallies for animal causes, and donate gift vouchers to quiz nights and other fundraising events.
Each year, Houndstooth also conducts a photography exhibition for a specifically chosen international animal charity and donates 100 per cent of profits to the organisation. In 2012, Houndstooth worked with the BAWA to conduct the first on-location studio shoot of Bali's rescued street animals. "We photographed more than 50 animals and 15 species, but most were the maligned and misunderstood Bali dogs. Some were blind, some had missing limbs and some had intense skin problems, yet all wanted cuddles and love and really touched our hearts," Cearns says.
"The images formed our Look Twice — Animals of Bali as Never Seen Before photography exhibitions which raised more than $22,000 in Perth and Melbourne. We donated all of the images to BAWA, who have since used them in a new merchandise range, several donor programs, community educational programs and various promotional events and campaigns to raise awareness and much-needed funds.
"Projects like this take months of intricate planning but it's all worth it when we can help people understand that the street dogs they might turn away from in places like Bali have the same needs and vulnerabilities as our dogs at home."
Social conscience
Houndstooth Studio's charity work is certainly admirable, but it must be difficult to take time away from running a business to devote hours doing something that will do nothing to help turn a profit. For Cearns, however, a social conscience is something every business should have. "I would love to see every business get involved in helping others — whatever their field of expertise," she says.
"The photographs I take of rescue dogs are designed to evoke an emotional response and thus create a relationship between the viewer and the subject. The numerous photographs and services we provide for free directly assist in improving the charity's professional image and enhances their communication with the public."
And from a more personal point of view, there's also plenty of enjoyment and satisfaction to be had in charity work. "Photographing rescue dogs is a joy. I aim to bring out the intelligence, loyalty, strength and sweet dispositions of dogs that were previously written off as too 'ordinary' or overlooked for a more popular breed," Cearns says.
"I also want to change the way some people perceive disabled or injured dogs because they don't look like 'normal' pets. In these situations, I use sensitive angles and lighting to capture the adorable subtleties that make all dogs individual (and more adoptable)."
Unsurprisingly, Cearns and the Houndstooth team have plenty of plans to continue giving back to animal causes well into the future. The aim, Cearns says, is to ensure that animals here and around the world, including many of the adorable pooches you see on these pages, receive the love, attention and quality of life they all deserve.
For more information on Houndstooth Studio, visit www.houndstoothstudio.com.au or call 0413 174 069.

BAWA
Of all the charities and animal rescue operations she has worked with, if Cearns had to pick one organisation she'd love to see more Australians support, it'd be Bali Animal Welfare Association (BAWA).
"Just like our pets at home, Bali animals deserve to be loved, cared for and nourished. Yet thousands of street dogs, cats and other domestic animals in Bali endure starvation, disease and neglect," Cearns explains.
BAWA is dedicated to reducing the suffering of Bali's street dogs and other animals by running a 24-hour animal ambulance rescue service, a mobile sterilisation clinic for population control and rabies eradication, a fully-staffed veterinary clinic and rescue centre, an animal adoption program, and a continually expanding range of community education programs.
At any time, BAWA is busy caring for approximately 150 animals in their shelter and between 50 and 100 in villages. These animals are often dumped litters of puppies or kittens and sick, injured or abused animals. Most are homeless and all of them desperately need help.
"It is increasingly difficult for BAWA to continue this amazing work without the funds to support these operations," Cearns says. "BAWA is funded entirely by individual donations, fundraising projects and the kind efforts of volunteers. They don't receive government support. Their mission is carried out by the tireless hands of the founder and the volunteers that share her dream.
"Many Aussies visit Bali regularly and Aussie dollars can go a long way to help BAWA ease the misery many animals live daily."
For more information about the Bali Animal Welfare Association and where you can donate, visit www.bawabali.com
Love dogs? Why not visit our
DOGSLife Directory