July 13th, 2016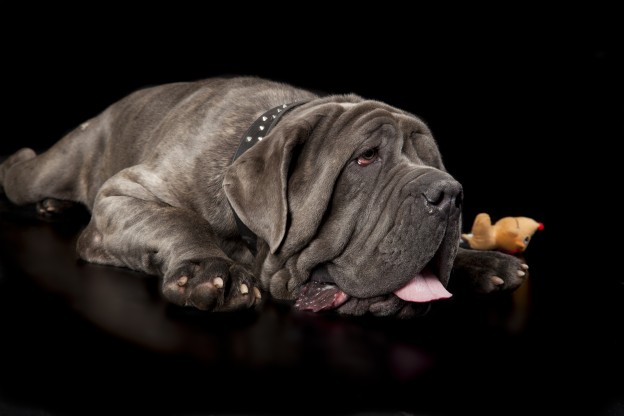 Our furry friends are members of our families, so when they are sick we want to do whatever it takes to make them well. Unfortunately, not all of us are in the financial position to do so. Kristie Bradfield investigates a new charity that offers a lifeline to disadvantaged pet lovers.
Jennifer Hunt knows what it is like to have a sick dog and mounting vet bills. In 2009 her eight-year-old Border Collie, Jed, ruptured several discs after chasing seagulls at the beach. This was the beginning of three years of treatment, which totalled $30,000. It was also the catalyst for Hunt's creation of the not-for-profit Pet Medical Crisis Fund (PMCF).
The goal of the PMCF is to help fund the costs of medical treatment for pensioners, disadvantaged people or families who are at risk of having to euthanise their dogs if they can't cover the medical costs.
"I had a general knowledge that if people couldn't afford the cost of veterinary care, they had to have their pets unnecessarily euthanised," says Hunt. "Seeing the costs myself crystallised the possible horror of having to put Jed to sleep unnecessarily. Pensioners who rely on their pets are faced with this horror, and their lives are so greatly affected by feelings of helplessness, betrayal of a loved family member, and true grief."
The criteria
All monetary donations received by PMCF are used to fund applicants' veterinary bills. The fund aims to help as many pet owners as possible, but there are a few criteria that must be met.
Applicants must be:
A pensioner, disadvantaged person or family who has tried to fund the necessary treatment of their pet, either through savings, loans or Centrelink.
A person or family who genuinely cannot afford to pay for necessary treatment for their pet (i.e. those in situations that the Australian Taxation Office defines as "necessitous circumstances").
If the applicant meets the criteria for help, the PMCF swings into action.
How it works
The first step – liaising with vets to reduce the cost of treatment – is the most critical. "Vets who know PMCF 'get it'," Hunt says. "New vets can struggle with the concept that a charity actually exists that is not taking out anything for themselves in terms of salaries, advertising or administration. They are businesses and we understand that totally. They cannot be expected to work for free or at a loss. We are a not-for-profit charity, and if the case qualifies, we simply ask them to come on board and also be not-for-profit."
Owners are asked to pay as much money as possible towards the vet bills, with PMCF bridging the gap up to $1000. In return, the charity asks that owners agree to share their story and photos on the PMCF Facebook page. This helps to ensure transparency of the charity and serves as word-of-mouth advertising to attract more donors.
How can you help?
As is the case with all not-for-profit groups, PMCF relies on charitable contributions. "Donations are vital," Hunt says. "Without them, we will close. Volunteer support is critical too, as PMCF has grown so much I cannot keep up." Hunt needs assistance to keep up with the rapid growth of the charity that has helped over 200 cases since its launch. "I have six volunteers who mainly assist in fundraising, sending out thank-yous for donations and attending pet expos to help. We need an accountant to maintain the books, perhaps a big grant to help us, assistance with the website and a few hundred other things."
For now, PMCF is happy to be making a difference in the lives of dogs and owners who need help the most. "I'd hate to think of a family losing their best friend because they couldn't pay for treatment," says Hunt. "Jed is a part of our family and his treatment was worth every penny."
Donate today
The Pet Medical Crisis Fund is a charity that spends 100 per cent of contributions on emergency and surgical care for the pets of disadvantaged owners. Donating is easy: just head to the PMCF website.
Love dogs? Why not visit our
DOGSLife Directory