June 25th, 2016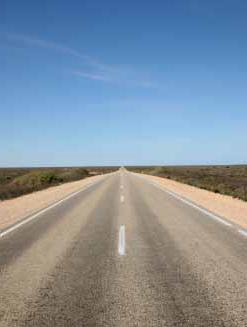 Travelling across the Nullarbor with two dogs and an 11-year-old boy sounds like an easy holiday, right? Katie Cincotta discovers the highs and lows of life on the road with her family.
When I announced that our family intended to cross the Nullarbor in September with our 11-year-old son and our two dogs, most people gasped — shocked, it seemed, by the insanity of the idea.
Why would we do it? Where would we stay? How would we cope with the all the demands of being in outback Australia with Luna, a boisterous Beaglier, Ruby, a car-sick Staffy, and Ben, our tech-hungry tween in tow? Yes, it took some planning. Yes, we had a few mishaps. And yes, it was also the most incredible travel experience that our family has ever had. Months later we still talk about some of the adventures.
So let's see whether the naysayers were right about this crazy two-week holiday challenge. Hopefully if you're a dog owner too, you'll be inspired to consider this incredible trek from east to west. Either that, or you'll be looking for a dogsitter so you can fly out to Fiji for cocktails by the pool.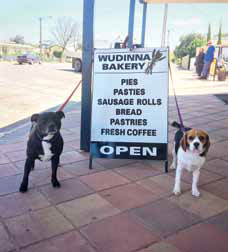 Day 1
A nine-hour long haul took us through the spectacular yellow canola fields of the Wimmera. A pit stop at Bordertown and its beautiful lake offers a dip for the dogs and a bakery stop for us. The boy and his buddies got to run around the towering gum trees as the V-line train made its way through the dusty rural town, which hit 29 degrees that day in mid-September.
Days 2–3
Waking up to the lush beauty of the Inman Valley and the Fleurieu Peninsula from Rainbow Farm is breathtaking. Its abundant birdlife, friendly goats and egg-laying chickens are a real treat for families. We did have some chooks escape, which meant keeping the dogs on the gated deck until we'd rounded them up, but it's easy to see why this remote paradise has claimed the title of South Australia's best pet-friendly accommodation for several years running. It's pure, picturesque paradise where you and the dogs can explore freely, or visit local wineries and Victor Harbor.
Day 4
Seeing locals sniffing paint cans in the street wasn't the best introduction to the crossroads city of Port Augusta. While our motel room was neat, noisy neighbours and an abandoned pool that looked like a science experiment meant we were happy to hit the road early.
Want to read the rest of Katie Cincotta's doggy road trip across the Nullarbor? Grab Dogs Life issue 137.
Love dogs? Why not visit our
DOGSLife Directory