May 14th, 2014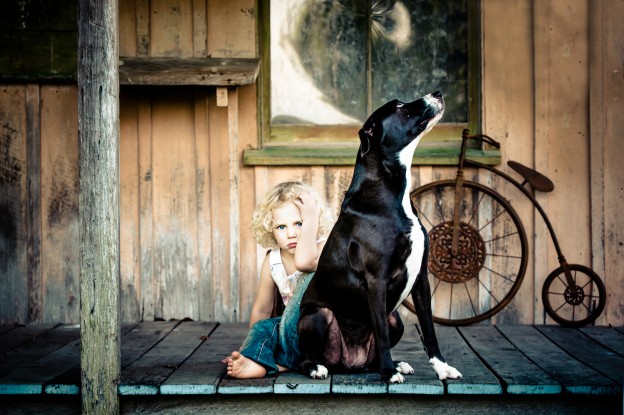 Tim Falk discovers what it's like to spend a day in the life of a pet photographer.
Diana Leventhal, K9 Photography
Natural-light photographer Diana Leventhal says there's no such thing as an average day for a pet photographer. "My days are always awesome. They always start with some sort of exercise. I love running and I love the beach so I usually grab my dog, Evie, jump in the van and head off for a long beach run," she says.
"When I get back, I hit the ground running with social media and emails. I usually let my Facebook fans know what I have on for the day. Depending on my workload, I then start editing and getting images ready for client viewings."
Days also consist of preparing slideshows, picking up proofs and ordering artwork. "I usually shoot for an hour," Leventhal continues. "It depends on how many dogs and people I'm shooting. If it's one dog and one owner, I can get everything I need in just under an hour.
"I love the late-afternoon sunlight; it's my favourite time of day to shoot. Obviously, being a natural-light photographer, once the sun has gone down, my shoot is pretty much over. So when I have a lot of subjects, I often take an assistant along to get 'filler' shots. Filler shots are things like the dogs' collars, their favourite toys, behind the scenes — that sort of thing."
Leventhal also usually sets aside one day a week for admin, which involves answering enquiries, calling clients to make bookings, blogging and social media including Facebook and Instagram.
While there are aspects of her job that can get Leventhal down — clients calling with news of their dog's passing at the top of the list — she doesn't argue when people tell her she has the best job in the world. "The relationships we have with our pets are unique," she says. "We don't have them forever, so creating memories is so important."
K9 Photography
k9photography.com.au
0423 587 226
Helen Trenerry, Ruff 'n' Stuff Pet Photography
Helen Trenerry is only new to the photography business, so she splits her time between photography and her other passion, dog behaviour and training. "On a day when I have a client shoot, I'll make the appointment for early morning or late afternoon to make the most of the light (rising and post-rise, and setting and pre-set sun)," she says.
"I'll make sure I have everything prepared — erased, formatted and spare cards, fully charged and spare batteries, camera bodies, all the lenses I need, treats, toys, wipes, poo bags etc. Then I'll head off and meet with the clients and their dogs or cats."
After spending a few minutes chatting with the clients and getting to know their pets, Trenerry gets down to business and will generally spend between 90 minutes and two hours at a shoot. "We'll run around like idiots, we'll roll around, we'll swim if need be, we'll play tug, we'll climb trees, jump on rocks, pose on park benches, run through forests, pluck the daisies, snoozies on the bed at home — it all depends on what there is. It's all very spontaneous. You have to be very flexible," she says.
Then Trenerry heads home to choose the best 30-40 images from the shoot, before moving on to the editing process. "This, for me, is currently the longest process. I am getting quicker the more I do."
"I'll then create a personalised locked online viewing gallery for the client and upload the images there. Once the client has checked the images, we'll talk about all the options available and they'll place an order from there."
Marketing is the aspect of the job Trenerry finds the most difficult, but she says pet photography is both fun and rewarding. "I get to play with cats and kittens, dogs and puppies, and all sorts of animals," she says. "I get to see the joy on my clients' faces when they see the final products. That is priceless."
Ruff 'n' Stuff Pet Photography
ruffnstuff.com.au
0413 028 602
Alex Cearns, Houndstooth Studio
"To be a successful pet photographer, you need to possess very fast timing, quick reflexes and patience," says Alex Cearns. Fast timing and quick reflexes are required to pre-empt the movement of your subject. A very special photograph can happen in a split second — miss it and it's gone.
"You also need an affinity with animals and an understanding of how they react, move and convey emotion. Of course, you also need to know how to capture a dog's personality and the special nuances of their character in a photograph that a client will love," she explains.
"Patience is the first thing I had to learn. Animals can read energy very well and can tell immediately if I'm worried about time or the shoot in general. You have to let it all go.
"Being a pet photographer is approximately 30 per cent photography and 70 per cent small-business management, which involves extensive planning, organising, marketing and many behind-the-scenes tasks such as client viewings, meetings, editing images and travelling," says Cearns.
Despite the fact that there's a lot more to running a pet-photography business than just playing with animals all day, Cearns still loves her chosen profession. "I photograph dogs more than any other animals and my clients love their dogs and want them immortalised in beautiful, professional portraiture. Many have never seen their dogs photographed in such a way before and it's a true gift to see their genuine joy when they view the images for the first time."
Houndstooth Studio
houndstoothstudio.com.au
0413 174 069
A day in the life of Alex Cearns
Starting early to answer emails and phone calls
Cleaning and tidying the studio
Administering the Houndstooth Studio Facebook site and interacting with followers by posting photos, news and questions
Sorting the camera gear, checking all the studio lights are operating and that the camera is charged
Meeting and greeting (human and pet) clients for portrait (photo sessions) or viewing sessions (showing clients their images and taking their orders). Alex usually sees five to six clients per day, four days a week, and has business meetings on two full days a week with charity organisations or business partners/sponsors
Editing photos from photo sessions
Ordering products that clients have purchased
Collecting finished orders from the photo laboratory
Liaising with the charity organisations we work with. This might involve discussing a new photography project or campaign, or ways we can help with fundraising
Expert tips: How can you get that perfect photo of your pooch?
"No matter where you are, the number-one tip of pet photography is patience. Taking your time when you take photos means you end up with a relaxed subject, who is more likely to do the poses and expressions you know and love." — Alex Cearns
"Think about your pet's point of view. Pets are closer to the ground than we are, so think about getting down to their level. By crouching on your knees or lying on the ground you suddenly see things from their perspective." — Alex Cearns
"Always try to focus on your dog's eyes as they are its most expressive part. That being said, photos of certain details of your dog are quite magical. For example, a paw, their nose, ears, that curl of their fur." – Helen Trenerry
"If you have a young dog, it's always easiest to photograph if he or she is contained. Try to find interesting things to contain them in — a wheelbarrow in the garden, perhaps, or why not drag your lounge outside?" – Diana Leventhal
Have fun!
Love dogs? Why not visit our
DOGSLife Directory