September 24th, 2013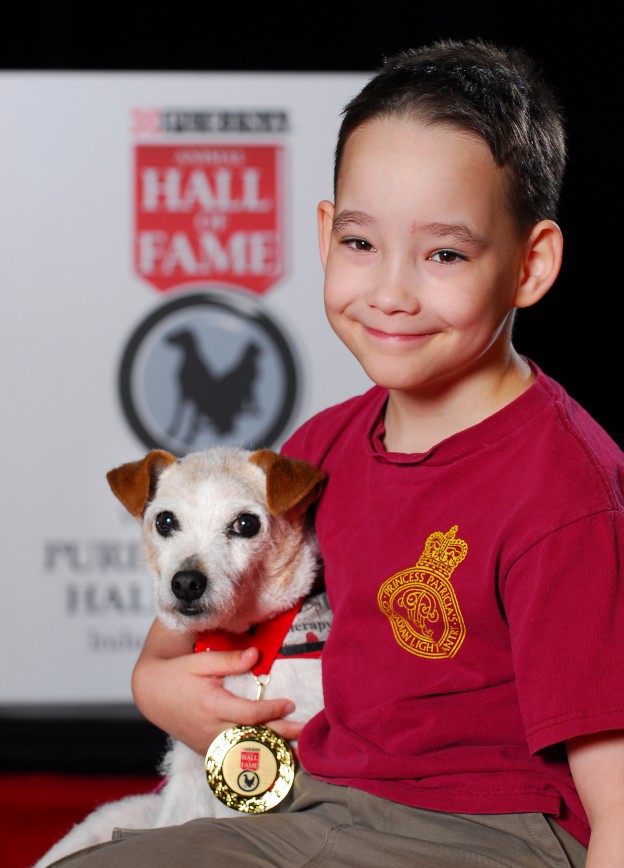 A young boy's touching tribute to his dying dog has inspired a new trend among dog owners, a bucket list for dogs, writes Laura Greaves.
When Canadian schoolboy Cole Hein learnt his assistance dog Bingo didn't have long to live, he wanted to repay his beloved companion for a lifetime of love and devotion.
Cole, 12, suffers from an undiagnosed condition that can cause him to stop breathing at any moment, and requires constant supervision. When word of Cole's condition reached Canada's National Dogs Service, the organisation's co-founder was determined to help.
She trained her own Jack Russell Terrier, Bingo, to recognise the sound Cole makes when he stops breathing and to bark to alert his parents. Bingo went to live with the Hein family in Shilo, Manitoba, in 2005, when Cole was just four – and the boy and his dog instantly became inseparable. Bingo was even inducted into the Purina Animal Hall of Fame in 2010 for his service to Cole.
But in mid-2012, 14-year-old Bingo was diagnosed with Canine Cognitive Dysfunction (CCD), a condition not unlike Alzheimer's disease in humans. The Hein family were forced to accept that Cole's tireless little protector wouldn't be with them much longer.
Joyful last days
Rather than dwell on Bingo's illness, however, Cole decided to fill his canine companion's last days with as much fun and adventure as possible – and to ask the whole world to help give Bingo the send-off he deserved.
So Cole wrote a "Lick It List" for Bingo – the equivalent of a person's Bucket List; it included experiences Cole wanted Bingo to enjoy before he died. The Lick It List was simple and touching – Cole wanted to take Bingo walking around the block, take him on a last public outing to a local amusement arcade and have a photo shoot with his furry friend.
Cole also asked family and friends around the globe to send Bingo dog treats from wherever they lived, so that the pooch could "taste the world".
Cole's mother, Mandi, posted the Lick It List on a Facebook page set up in Bingo's honour – and the response was incredible. The page quickly amassed more than 12 000 fans and Cole and Bingo made international news headlines. Renowned dog trainer Cesar Millan even established the Bingo Cole Legacy Fund in Bingo's memory.
But most importantly, the Hein family was inundated with treats for Bingo and good wishes from every corner of the planet.
When Bingo passed away peacefully in September, he crossed the Rainbow Bridge knowing he was not only loved by the Hein family, but had touched hearts worldwide.
What's on your list?
Inspired by Cole Hein's touching tribute to his best mate, the Dogs Life team came up with a Lick It List for our own furry friends.
• Take our dogs camping so they can run, swim and explore the great outdoors to their hearts' content.
• Give them their favourite treats every day.
• Take them to as many dog-friendly beaches as possible.
• Let them sleep on the humans' bed every now and then!
• Organise a "pooch play date" with all their friends from the dog park.
• Have their portraits painted by a pet artist.
• Give them as many cuddles as possible, and tell them we love them every day.
What would you put on your dog's Lick It List? Drop us a line at dogslife@universalmagazines.com.au and let us know!
Love dogs? Why not visit our
DOGSLife Directory