February 16th, 2008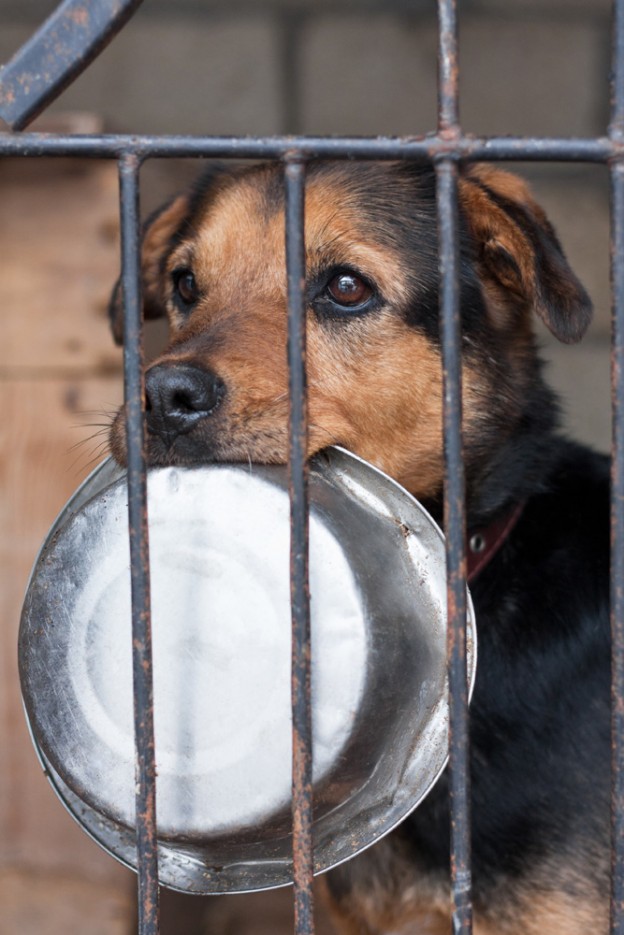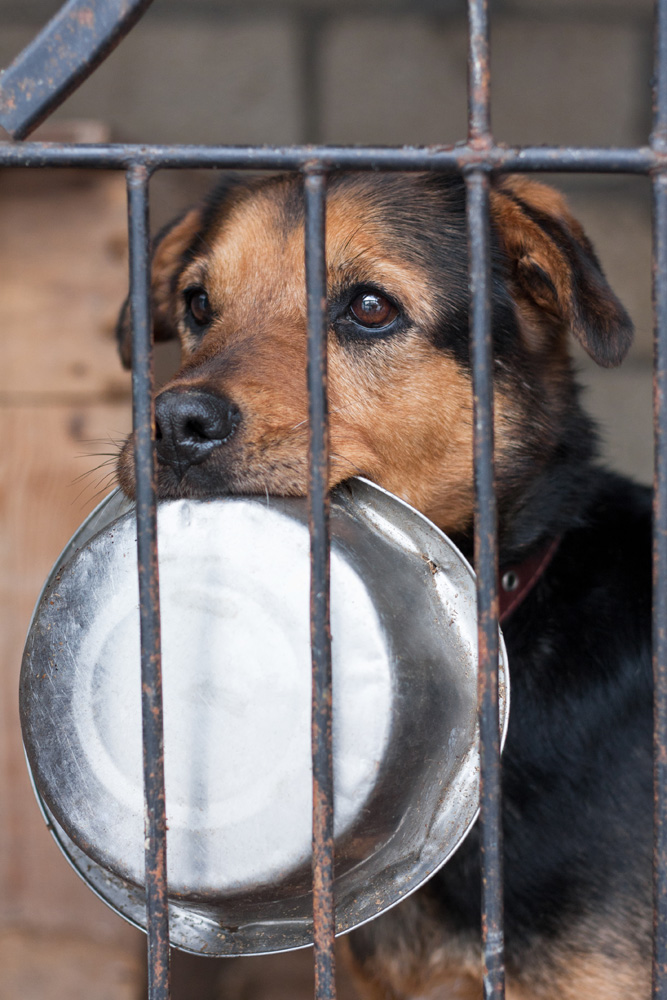 Each year, the RSPCA prosecutes people who are cruel to animals – all animals – whether they are dogs, cats, cows, goats, sheep or rabbits. Animal cruelty crosses all species, but the laws in each state and territory are different. Jilea Carney finds that getting these laws enforced is the problem.
Warning: Parts of this article may be distressing to some readers.
Seven years ago, 28-year-old Luke Park decided on a course of action that would inflame society's response to animal cruelty and challenge the court system to take cruelty seriously. No matter how slowly the wheels of justice grind, this was the beginning of a significant change.
At his Oatlands, NSW home, Park picked up his little sister's kitten and began a sadistic ritual of torture. He put the kitten in the freezer for 40 minutes, then tried to burn its whiskers off. Next, he put the kitten into the spin cycle of the washing machine, then made a flame thrower out of an aerosol can to burn the animal, before throwing steak knives at it. The kitten died after Park put its body on the road and pelted it with pieces of brick in front of a group of friends.
It wasn't so much the appalling cruelty of the events of that morning that caused such an outpouring of public outrage. It was the sentence handed down by Ryde Local Court which made the phones to the NSW Attorney General run hot for days.
Inadequate sentences
Luke Park was sentenced to a six-month suspended sentence – a mere slap on the wrist for the offence of aggravated cruelty, an offence which more and more, is becoming recognised as a link to further violent crime towards human beings.
It was clear that the public was in no mood for compromise. The phone calls, letters and petitions calling for stronger sentences for animal cruelty continued, and the Department of Public Prosecutions appealed against the inadequacy of Park's sentence. It was one of only a handful of cases appealed against by the DPP.
In 2005, attacks on defenceless kittens again galvanised the community, when a kitten that became known as Shelley was kicked, stoned, run over with a bicycle and left to die with a broken leg on the tracks at Seven Hills [in NSW] railway station. Shelley's three attackers were caught on closed-circuit TV and again, in a rare move, police released the footage that showed the faces of two juveniles.
Shelley recovered with the help of RSPCA vets and was re-homed with the police officer who rescued her. A few days later, another kitten, William, was not so lucky. In a callous act of cowardice, William was set alight and left to die under a house in Mt Druitt, NSW. He was taken to the RSPCA with burns to 30 per cent of his body and died, despite the best efforts of RSPCA and Sydney University veterinary staff. 
Messages of support for the two kittens and the RSPCA came in the form of sympathy cards, donations and offers of help, and when Matthew Staines, convicted of aggravated cruelty to William, had his 16-month jail sentence overturned and replaced by 100 hours community service, animal advocates were outraged. Shelley's torturers also escaped jail and the community cried, "enough is enough".
Animal cruelty taskforce
The State Government responded by forming an Animal Cruelty Taskforce, and the then Police Minister, Carl Scully, made an unprecedented visit to the RSPCA's main shelter at Yagoona. A new offence of serious animal cruelty was introduced into the NSW Crimes Act, with a maximum penalty of five years' imprisonment. Cruelty offenders could now be ordered to have their fingerprints taken, while police and animal-protection agencies began to improve their exchange of intelligence. The new legislation became known as Shelley's Law.
The more sinister side of animal cruelty began to be taken seriously, as Carl Scully clearly recognised. "If someone has real sickness within them and are heading to be a Martin Bryant somewhere down the track, and they know they've been profiled, then maybe they'll be less likely to do something where they feel they'll get caught," he said.
Shelley and William's legacy is that, clearly, these new laws are working. Shortly after their introduction, the first person to be charged under them was sentenced to 12 months' prison for a vicious attack on a kitten called Katie.
RSPCA NSW Chief Inspector David O'Shannessy agrees that the state's laws are good ones. But that legislation is not enough. O'Shannessy tells Dogs Life that although the legislation is fine, it comes down to whether the courts are prepared to enforce it. There is little point in having a maximum fine of $22,000 and two years in prison if the magistrates will only hand down a $5000 fine," he said. "While the RSPCA will continue to lobby for tougher laws and penalties, there's not much point in raising the bar if we're not even getting close to maximum penalties now."
Western Australia
In Western Australia, the RSPCA's Prosecuting Inspector, Robin Moore, believes his state has some of the best anti-cruelty laws, with a mandatory minimum fine of $2000 and a maximum of $50,000. Cruelty offenders can also be sent to jail for up to five years.
"But the magistrates don't like it, considering they don't impose a fine anything like $2000 for a man who hits his girlfriend," Moore tells Dogs Life.
Nevertheless, since the 2002 Animal Welfare Act came into force in 2003, two people have been sent to jail – one for beating a cat and the second for shooting arrows into a dog, for which he received four months' imprisonment. A woman who neglected to feed her dogs was given a seven-month suspended sentence.
"The Sentencing Act is quite specific, and a magistrate must impose jail as a last resort. The courts must use all the provisions available to them first – a small fine, a higher fine, the highest, then a suspended sentence, before sending someone to jail, Moore says. "It is very frustrating.
But RSPCA WA has had some good results, including the first-ever conviction in Australia secured by testing for DNA on a weapon used to kill a dog.
South Australia & Queensland
In South Australia, the RSPCA was expecting new laws with maximum penalties of $50,000 and up to four years jail for aggravated animal assault to be in force by the end of 2006. There was also increasing concern about intensive or battery farming, and the RSPCA hoped the new legislation would allow for increased ability to check intensive farms with little or no warning.
Queensland's Animal Care and Protection Act of 2001 provides for a massive maximum $75,000 fine for animal cruelty or two years' jail. For a breach of duty of care to an animal, the fine is a maximum of $22,000 and/or six months' jail.
But RSPCA QLD's Media Officer, Michael Beatty, tells Dog's Life that magistrates have failed to take advantage of the higher end of the available remedies. As a result, there are no adequate precedents for the courts to refer to. "Unfortunately, in 2003, when six Townsville-based soldiers were found guilty of torturing and killing four kittens, they were fined $2000 each and had no conviction recorded, he says. "This in itself set a precedent that magistrates have referred to.
Looking at RSPCA QLD's prosecution results for 2006-2007, the pattern is clear. Of 43 completed matters, fines for offences ranging from failing to provide food and water to cutting off a puppy's ears with a pair of scissors amount to only $39,950. That's just over half of one maximum penalty.
Beatty takes comfort from two recent cases of aggravated kitten cruelty, where jail terms were imposed. In one of these cases, a man hacked four of five kittens to death and dumped them, with one still alive, next to a charity bin.
A new organisation is also working closely with RSPCA QLD to educate magistrates about the seriousness of animal cruelty. BLEATS (Brisbane Layers Educating and Advocating for Tougher Sentences; www.bleats.com.au) is a group made up of lawyers, barristers and members of the public, formed to apply internal pressure on the courts.
RSPCA QLD Chief Inspector Michael Pecic says the Queensland law focuses on education first and prosecution as a last resort. "The Act does provide very good penalties, but we still don't see magistrates imposing sentences that can be seen as a deterrent," he tells Dog's Life.
Pecic believes the courts do not understand the suffering of animals in the same way that they relate to human suffering. "So that is a matter of education too," he says.
Pecic would like to see a provision in the Act for on-the-spot fines – especially for intractable cases. "We seem to go back to the same places time after time, and find the same dogs inappropriately tethered on too short or too heavy chains without exercise," he says. "An on-the-spot fine for this kind of offence would have more of an effect."
Tasmania
At the time of writing, Tasmania's Animal Welfare Act of 1993 was being updated. When the Act was previously reviewed seven years ago, the RSPCA was not even consulted. Now, with the help of a supportive Primary Industries Minister, David Llewellyn, RSPCA Tasmania says the new Act is a "step in the right direction".
But while there is provision in the current Act for an 18-month jail sentence for aggravated cruelty, RSPCA Tasmania CEO Rick Butler says no one has ever served a day's imprisonment – even a farmer who starved to death his 200 sheep. He earned an eight-month suspended sentence.
Two cases, however, have made a difference, Butler tells Dog's Life. "One involved a bull at a rodeo that was badly injured in an event and was forced to walk a great distance with a broken back, being kicked and hit along the way. Fortunately, the offence was caught on amateur video and four people were brought before the courts, he says. "Only one of those had the charges against him proven, but now a code of practice for running rodeos will be written into the Act.
A second case involved the dairy industry in Woolnorth, where it was company policy to ignore an animal's suffering and still exploit it for use. "Cows deemed useless were left to suffer without being euthanased and a cow was still being milked despite having a broken leg," Butler says. "Of 100 charges laid, 15 went ahead and the case exposed the lack of accountability in Tasmanian law for corporations. We are now able to pursue corporations and even pursue them internationally.
And, as a result of this prosecution, industry is adopting welfare-friendly animal-production programs and funding RSPCA education programs.
Victoria
Victoria's laws have also recently been reviewed and updated, raising the maximum penalty for aggravated cruelty to two years' jail or $24,000. Once in force, the new legislation will also have provision for a 10-year ban on animal ownership. Offenders who break a court-imposed ban also face fines of up to $24,000.
But does it matter what the penalty is and is it ever a deterrent? In the year 2006-2007, RSPCA Victoria's cruelty complaints were up almost 30 per cent on the previous year. This year, complaints are already up 13 per cent. With the continuing drought, RSPCA Victoria spokesman Ray Lord says the trend is likely to continue.
A deserving sentence?
Geoffrey Wayne Carberry, 59, should have known better for a man of his age. After a disagreement with his girlfriend, he decided to take out his anger on her puppy.
The eight-month-old Cattle Dog pup was tied up with no way of defending itself when Carberry attacked it with a crowbar, breaking both its shoulders and front legs and bashing it in the head before kicking it violently in the stomach.
The dog was still alive when Carberry came back two hours later and resumed the attack, killing the puppy by crushing its skull with the crowbar. He then threw the dog's body in a bag and onto a trailer, where it remained for a week or so, before he dumped it at Wallerawang tip.
Carberry was banned from ever owning an animal again and is one of an increasing number of cruelty offenders sent to jail in NSW. Carberry was sentenced to four months prison for his actions, which were described as "unbelievably cruel" and "disturbing beyond belief" by the RSPCA. "Carberry's sentence did not reflect the level of suffering inflicted on the dog," said O'Shannessy.
What you can do?
Legislative change and changes in attitudes by the courts to animal cruelty often only come about as a result of pressure by the public. You can help by writing letters to the Minister responsible for animal welfare or to the Attorney General in your state or territory. Ask the responsible Minister to draft tougher laws or amend existing ones, and ask the Attorney General to ensure the courts enforce higher penalties. For a sample letter, visit www.dogslife.com.au.
It is especially important to lobby your local State MP at election time. Become involved with the RSPCA and raise funds to help fight cruelty. Most State RSPCAs get only a fraction of their funds from the Government – for example, 98 per cent of RSPCA NSW's funding comes from the community.
Be the RSPCA's eyes and ears in the community. If you see cruelty or neglect, report it. You can also become an RSPCA volunteer.
To report cruelty:
RSPCA New South Wales: (02) 9770 7555
RSPCA Victoria: (03) 9224 2222
RSPCA Queensland: 1300 852 188
RSPCA Tasmania: 1300 139 947
RSPCA South Australia: (08) 8231 6931
RSPCA Western Australia: (08) 9209 9300 COUNTRY RESIDENTS: 1300 278 3589
RSPCA Australian Capital Territory:  1300 477 722 AFTER HOURS: 0408 421 255
RSPCA Northern Territory: (08) 8999 8402
The RSPCA does not accept anonymous complaints, but will keep your identity confidential. Your local police can also investigate and prosecute cruelty.
Can the punishment ever fit the crime?
NSW Magistrate Sue Schreiner has more than 30 years experience on the bench and a special interest in animal welfare. Schreiner believes penalties are relative.
"While cruelty to animals is extremely important and serious, it has to be seen as part of the variety of offences the courts see every day," she tells Dog's Life. "There is everything from bail or committal hearings for murder, to domestic violence, fraud or catching undersized fish. In some respects, every penalty imposed for animal cruelty could always be considered inadequate because the offence deals with behaviour towards a very vulnerable being. But society is not consistent. People may become outraged about cruelty to kittens but they are not as concerned about the eggs they eat. There is no absolute prohibition on animal cruelty in our law and it is important that people understand that the position of the court is to act impartially. I suggest there is no general agreement in the community as to an appropriate penalty in any particular case, especially cruelty," she said.
Love dogs? Why not visit our
DOGSLife Directory