November 17th, 2008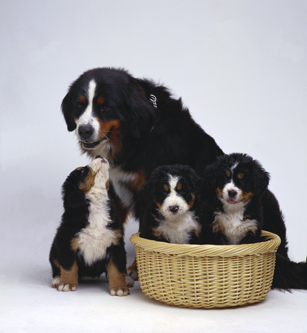 This article first appeared in the March/April 2008 issue of Dogs Life.
Jordan Burke sees hope for thousands of neglected dogs in Sri Lanka, as the World Society for the Protection of Animals (WSPA) and the local council work together to give strays a second chance.
The small crowd of locals on the dusty Colombo street suddenly broke into enthusiastic applause. They had just witnessed a rare sight in the Sri Lankan capital – a stray dog being humanely caught by one of the city councils dog catchers.
Years of watching long and often distressing battles between man and dog were coming to an end, and the relief among residents was clearly evident. Thanks to a humane stray-dog program by the World Society for the Protection of Animals (WSPA) and cooperation by the Colombo Municipality Council, life is slowly getting better for thousands of the citys street dogs.
The dog catcher had just completed WSPA training on humane dog handling, ensuring animals requiring housing and treatment at the citys pound no longer endured a highly stressful capture on the street. The training is just one part of a long-term project to address Colombos stray-dog crisis. And its a project that, if successful, will be used as a regional model across Asia for national governments, regional municipalities and other NGOs to follow.
Stop the cycle of breeding
Fortunately in Colombo, the local council is actively working with the WSPA and its local partner, Blue Paw Trust, to stop the uncontrolled cycle of breeding, condemning dogs to a life of disease and malnutrition.
These poor dogs have to compete for survival and are constantly at risk of becoming infected with fatal diseases like rabies and distemper, says veterinarian Dr Elly Hiby, WSPAs Companion Animal Director. And as stray-dog populations spiral out of control, authorities may revert to cruel culling methods used in the past to reduce dog numbers.
Colombos stray-dog population is composed primarily of community-owned dogs (which a community member can often handle on a lead), and owned roaming dogs, which have a single identifiable owner but are irresponsibly owned. It is believed the remaining unowned proportion of the stray population is mainly the offspring of owned animals and dumped owned animals.
The rabies threat amongst these dogs in Colombo is endemic and dog bites are frequent, Hiby tells Dogs Life. Thousands of adults and children are bitten every year and the cost to the country is considerable. About $5 million is spent on post-rabies exposure treatments across the country annually, and the fear of rabies can lead people to take desperate and sometimes cruel measures to keep unknown dogs away from themselves and their families.
Disease and nuisance concerns have led to an under-reported number of dog deaths and great suffering due to poisoning and other cruel methods used in an attempt at population control. One such method in Colombo saw dogs placed in the back of a truck with a hose inserted, pumping in exhaust fumes. With their acute sense of smell, the dogs know something is wrong. Drowsy yet panicking, they tragically suffer a slow and painful death.
Problem pounds
Until recently, the city pound was anything but a safe haven from the horrendous life on the street for local strays. The dog pound was originally designed to provide a holding facility for aggressive and unwanted dogs and a quarantine facility for those with suspected rabies. However, council workers did not have the right skills or equipment to pick up and kennel aggressive and unwanted dogs humanely.
Up to 15 dogs were routinely crammed into tiny cages with poor drainage, making it difficult to keep the cages clean and hygienic.
Conditions in the pound have been grave, Hiby says. In one filthy, damp kennel I saw an emaciated dog lying on the floor, obviously dying. Every so often, her poor body would twitch and then go still, and I was sure she was enduring a terrible death from distemper. Worse still, eight other dogs were crammed into the tiny cage with her and were sure to catch such a highly contagious disease.
But recent WSPA training at the city pound is starting to pay off. Workers are now cleaning the kennels correctly, making them much more hygienic for the dogs housed there. Improvements have also been made to how the dogs are fed, watered and handled. The WSPA hopes to make lifesaving changes to the pound by building quarantine areas to stop the spread of disease. Diseased dogs will then be able to receive the veterinary treatment they so urgently need, without them infecting the remaining healthy animals in the pound.
Additional kennels with better drainage are also planned, giving the dogs more space and a cleaner environment with less chance of spreading or contracting disease. This is vital, as having healthier dogs living in improved surroundings increases their chance of being re-homed.
Back on the streets, a mobile clinic now visits the suburb of Mattakuliya in the citys north-east, where the stray-dog situation is at its worst. The clinic travels the area sterilising dogs to stop the cycle of uncontrolled breeding, as well as worming and vaccinating animals against diseases like rabies.
Educating the locals
Clinic staff help educate the local community about responsible dog ownership by discussing with owners the importance of sterilising, vaccinating and caring for their pets.
Many of the primary caregivers of these animals are children, so education messages are tailored to suit this young audience. Once treated, the dogs are given a distinctive red collar, tattoo and ear notch, showing locals they are vaccinated against rabies and neutered.
Shevanti Jayasuriya, a trustee of WSPA partner Blue Paw Trust, is delighted that the holistic approach to Colombos stray-dog problem is starting to make a tangible difference.
For as long as I can remember, I have been distressed by the terrible conditions in which our street dogs live and how they are treated, she says. The WSPA and their supporters have given us a valuable opportunity to make things better for them and for our local people.
But as Hiby points out, life for thousands of the citys strays is still incredibly tough.
Hunger, disease and neglect remain all too common, but we will continue to provide the practical and long-term solutions these dogs so desperately need, she says. Im so proud to be a part of the great improvements made so far, which are the very first steps in providing Colombos stray dogs with a safer, healthier life.
Love dogs? Why not visit our
DOGSLife Directory