October 14th, 2016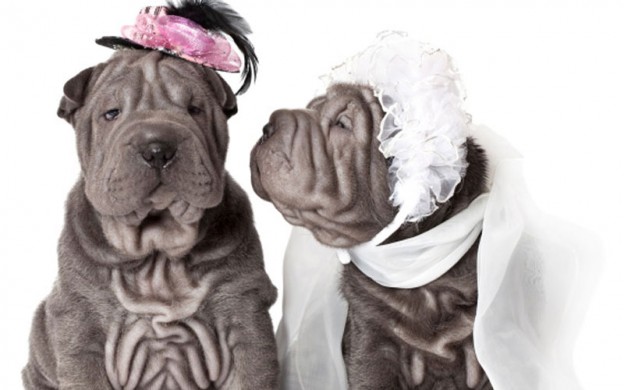 More than half of pet owners are factoring their pets into their weddings, with more than 20 per cent given a special role, like ring bearer, best man or maid of honour.
These surprising statistics come as pet-lover community Pawshake releases its research into the issue of pets and weddings, and show Australians consider their pets to be on equal footing with their closest family and friends.
Other findings in the research reveal that one in five pets is by its owners side for the entire ceremony, and 43 per cent of couples include their pets in their professional wedding photography session. Many of these pets will be dressed to the occasion, with one-third of pet owners admitting to putting their furry friend in costume. 12 per cent of people even go as far as to have a special spot reserved for the pet at either the bridal or guest tables.
But it seems that the honeymoon is sacrosanct, at least as far as pets go, with only 5 per cent of people reporting that their pets joined them on the trip. Many couples did say however they would be prepared to cancel if they couldn't find someone to look after their pet while they're away.
So if you've been considering having your special friend play a special role in your special day, you're seemingly in good company.
Make sure your furry friend is always looked after at our
DOGSLife Directory