May 30th, 2016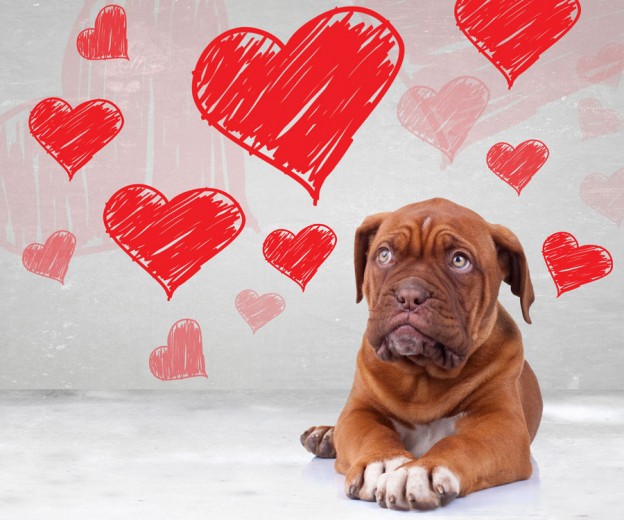 According to an online survey of almost 30,000 people across 22 countries, 56% of people internationally live with at least one pet, with dogs proving to be the most popular choice.
The 22 countries surveyed include Argentina, Australia, Belgium, Brazil, Canada, China, Czech Republic, France, Germany, Hong Kong, Italy, Japan, Mexico, Netherlands, Poland, Russia, South Korea, Spain, Sweden, Turkey, UK and USA
Almost 80% of the population surveyed in Argentina and Mexico own a pet, followed by Brazil where 75% of people own a pet, Russia where 73% do and the USA where 70% own a pet. The smallest percentage came from Asia where in South Korea just 31% of people live with a pet.
When it comes to who owns what, women are definitely the more prominent dog-lovers across the globe with women owning more dogs (and cats) than men. Men however prefer fish with more of them owning a pet fish compared to women worldwide.
Where do the world's dog-lovers live?
Latin America! Dogs are the most popular pet for Argentineans and Mexicans where two-thirds of the population surveyed owned a pet dog. Cats on the other hand are more popular in Russia and France where over half of the surveyed pet owners have a cat.
How does Australia compare?
Australia's national average for pet ownership is on par when compared to the rest of the world. Dogs come in at number one with 39% of pet owners with a dog, followed by cats (29%), fish (13%) and birds (10%).
View the full findings for each of the 22 countries at gfk.com/global-studies/global-study-overview/ or click on the image below.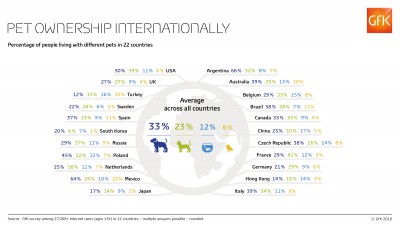 Make sure your furry friend is always looked after at our
DOGSLife Directory