July 30th, 2016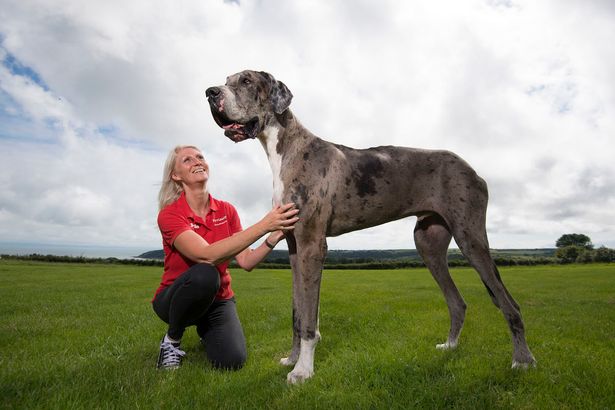 Can Major the Great Dane win the crown for the World's Biggest Dog?
Standing at seven feet or 213cm tall and weighing in at an impressive 12 stone (that's 76kg) he definitely stands a chance!
Towering above his owners, three year old Major sleeps up to 22 hours a day and is fed a special diet which includes chicken and rice.
Brian, 55, and his wife Julie, who live in Penmaen, near Swansea, South Wales, hope Guinness World Record officials crown Major the world's tallest dog.
The previous title holder was blue Great Dane, George, who passed away three years ago at age seven and measured in at an impressive 109cm tall from paw to shoulder and weighed 17 stone.
The winner for the title will be announced by Guinness World Records next month.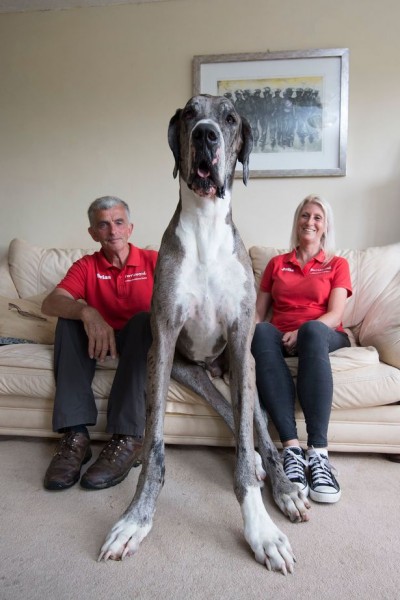 Make sure your furry friend is always looked after at our
DOGSLife Directory