August 1st, 2016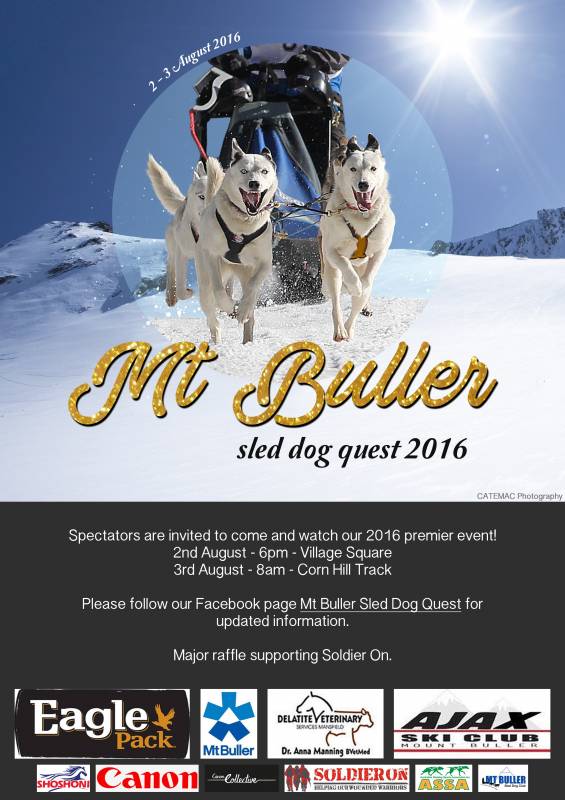 "Team Natural Disaster" from WA will take on other Australian teams at this week's Mount Buller Sled Dog Quest competition.
The Huskies will not be deterred by the fact that it hasn't snowed in Perth since 1956.
In preparation Julie Bavington and her rescue Huskies Blaze, Quake and Tsumi,  who have only seen snow once before, practice pulling scooters instead of sleds and only when the temperature stays below 15 degrees Celsius in Perth. They might not get much practice compared to teams from cooler climates but they're determined all the same.
Julie and her huskies had their last training session at Gnangara pine plantation in preparation for their part in the two-dog category in a 2km and 5km race at Mount Buller.
Mt Buller Sled Dog Quest
Aug 2-3
This year 15 sled dog teams from across Australia and overseas will participate on two challenging courses on Tuesday August 2 (6:00pm) and the Wednesday August 3 (8:30am).
Best spectator locations include:
Village Square staging area and Start/Finish line
Bourke Street Ski Run directly outside Ski School Building
Blue Bullet Top Station/The Arlberg Hotel/Snow Pony as teams return from Tirol and descend Bourke Street on the way to the finish line
For more information, visit mtbuller.com.au.
Make sure your furry friend is always looked after at our
DOGSLife Directory