February 10th, 2017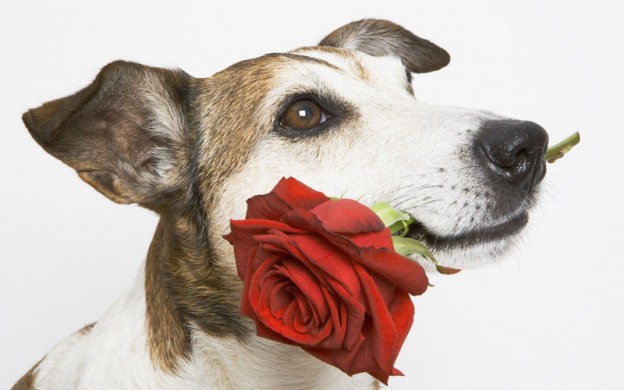 Show your four-legged friend some extra love this Valentine's Day with a special doggy date. Flowers, dinner at a fancy restaurant and a movie may be out of the question, but it doesn't mean you can't treat your pooch! Here are some of our doggy date ideas:
Doggy play date
You might not like to admit it, but your dog actually enjoys spending time with others – other four-legged friends that is! Take your pooch down to the dog park for a fun play date with furry friends.
Go for a walk
Don't just go for any old walk though! Treat your dog to a longer or different route. They'll be able to smell different smells and meet different people and dogs along the way. Just be sure you know the route you're walking is dog-friendly.
Movie night
So you might not be able to get Fido into the cinema but you can enjoy a movie night at home. Get some pet-friendly snacks and curl up on the couch for a fun night in. Can't decide on a flick? Check out our list of the best dog movies to snuggle to here.
Spend the day at the beach
If your pooch is a beach bum, he's going to enjoy spending the day on the sand. Make sure you pack a picnic blanket, plenty of drinking water and the leash.
Special dinner
Prepare your pooch a special, dog-friendly meal that's different to what he usually eats. Always check with your vet before you change up your dog's diet too much.
A special treat
Don't want to go to all the trouble of preparing a meal? Get your pooch a special treat he can spend the day munching on.
Make sure your furry friend is always looked after at our
DOGSLife Directory