September 2nd, 2016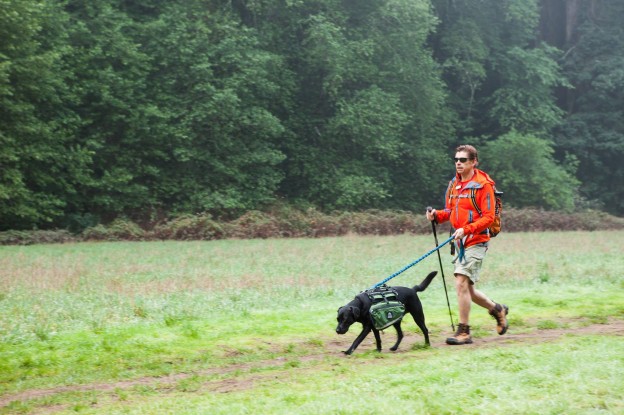 September is National Guide Dog Awareness Month and to celebrate, we're sharing an inspiring story about Trevor Thomas, a blind hiker, and his amazing dog black Lab, Tennille.
Trevor Thomas always had a passion for extreme sports, from country skiing to racing cars, but his life changed at age 35 when he was diagnosed with a rare autoimmune disease. The disease has no cure and caused Thomas to go blind within eight months. Thomas had gone from living a normal, healthy life to learning how to live again.
Thomas was encouraged to take to the trails by an inspirational speaker and blind hiker. He accomplished his first blind hike in 2008 but suffered several broken bones as a result.
Proud of his effort, he reached out to a number of guide dog organisations across the United States for a guide dog who could handle extreme hiking and help him navigate the tough terrain. It wasn't until 2012 when Guide Dogs for the Blind introduced Thomas to an energetic black Labrador, Tennille.
Thomas and Tennille have together hiked over 6,000 miles and are aiming to reach 7,000 this year.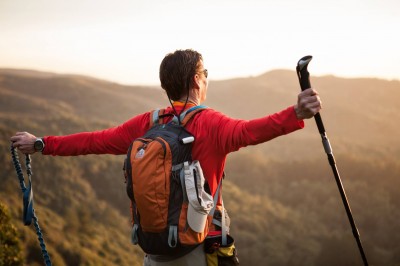 Thomas is the first blind person in history to complete a solo, end-to-end thru-hike of the 2,175 mile long Appalachian Trail."There are no other guide dogs that I know of that do what Tennille does. She's enabled me to do things not only personally but professionally that I otherwise would not have been able to achieve; in a sense, she saved me", says Thomas. 
Thomas is passionate about his foundation, Team FarSight Foundation, Inc., which he founded in 2013 to challenge misconceptions about what a blind person is able to achieve. The Foundation is devoted to empowering blind and visually impaired young adults through outdoor activities like hiking.
For more information, visit GuideDogs.com and FarSightFoundation.org.
SPOT and Trevor Thomas Team Up During September National Guide Dog Awareness Month
While Thomas says they try to take every safety measure possible, sometimes things can be unpredictable. They've had their share of close calls on the trail, but now he has a way to reach out for help if need be. The pair rely on SPOT satellite technology to do what they do.
During September, Team Farsight Foundation will receive $5 from every SPOT Gen3 purchased on FindMeSPOT.com using the promo code TENNILLE at the checkout. SPOT Gen3 will also be discounted to $99.99 in September using the code.
Make sure your furry friend is always looked after at our
DOGSLife Directory