January 2nd, 2017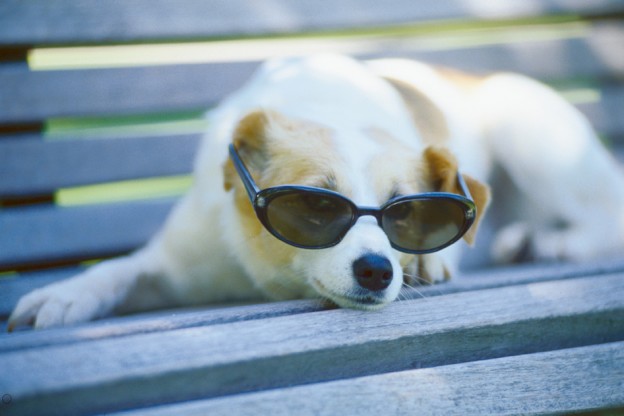 Lauren McKellar looks at what to do if you're thinking of taking your pet on holiday with you this season.
It's nearly holiday season, and for a lot of us that means getting away for a well-earned break. While some people put their pets into boarding while they travel, more and more Australian and Kiwi dog lovers are taking their four-legged friends with them. And why wouldn't you? When Fido is a big part of your family, it makes sense to enjoy some relaxing time in a new environment with him.
Of course, it doesn't always work out that easily. Many hotels and holiday homes throughout the country are not considered pet-friendly, making it very hard for those who want to share the festive season with their pet. Having said that, with campaigns such as Keep Australia Pet Friendly, led by Dr Chris Brown, to promote the increase of pet-friendly public areas, hopefully that will soon change.
The quest to find a dog-friendly accommodation option can be difficult. Stayz.com.au is a great resource for those looking for a holiday house that will suit the pet-loving family, with the company even having an award dedicated to the very best pet-friendly properties. We're not talking little shacks here, either — pet-friendly can mean luxury, with some of the houses having a firm sense of grandeur. Several hotels also allow pets to board with their owners, although it isn't as common in this accommodation field. For those who like to camp, some campgrounds will allow you to bring along a pet as long as you are able to keep it restrained.
Home for the holidays
When it comes to choosing your home for the holidays, it's important to do your research. Work out what's important to you in a dog-friendly property. Are you happy for your dog to sleep outside? Do you want it to be able to roam free in a yard or have to remain on-leash? Are there any options for pet care or confinement while you go out to dinner or for a non-doggy day trip with friends?
Paw Prep
If you are planning on taking your dog on holiday with you, there are several things you should do before you hit the road. The !irst is to take your dog to your local vet and make sure all vaccinations are up-to-date. Not only will this ensure a worry-free holiday for you and your canine, but many dog-friendly holiday properties will ask to see vaccination certi!icates to con!irm your pet isn't bringing any potential diseases into the property.
What to pack
When it comes to packing for your four-legged friend, think practical and perhaps a little bit of comfort. "Like any family member, dogs will be most comfortable if they have a little piece of home with them," says Clare Underdown, marketing manager of BIG4 Beachlands Holiday Park. This will help your pet settle into its new surroundings more easily.
When going on a holiday with your pooch, DOGSLife recommends taking:
Bedding
A small selection of favourite toys
Leash
Pick-up bags
Food and water bowls
Quick-drying dog towel
The original article was published in DOGSLife issue #140. Subscribe to our magazine here.
Here are just a few things that can make life with your dog a bit easier - see them now on our
DOGSLife Directory