November 15th, 2016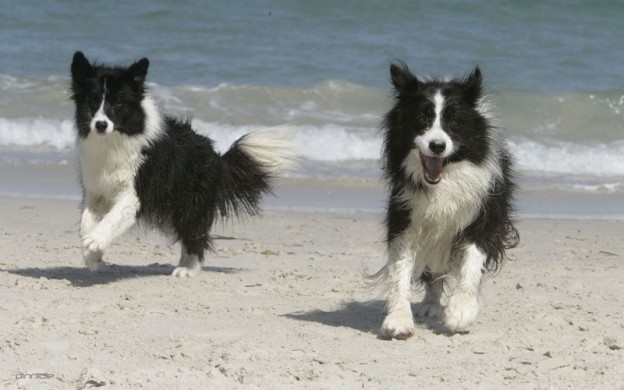 Melburnites are spoiled for choice when it comes to beaches in Melbourne to take their dog to soak up some sun and sea.
Consider one of dog-friendly beaches in and around Melbourne for your next day out together:
Brighton Dog Beach

This is a beach specifically designed for pooches, and it's a great choice for a day out among other animal lovers. The beach is off-leash and features a special fenced off area where dogs can safely play in both the sand and surf. Keep an eye on the gate though, as people have been known to carelessly leave it open.

West Beach, St Kilda

The entire beach is off-leash at all times, the waves are not especially rough, and there are sandbars for walking out and playing in the water with your pal. The West Beach Pavilion café provides drinking water for pooches. Also note the nearby larger St Kilda beach is also dog friendly, with only a small stretch of land requiring dogs to be on a leash, the rest is also off-leash at all times.

Airey's Inlet

If you're looking for a reason to get away from the city, consider Airey's Inlet. About 90 minutes out of Melbourne, it's an option for the more experienced beachcombers. With significant swells, you'll want to be careful and keep an eye on your pooch. This is actually a region with a number of beaches, many of which are dog friendly, but make sure to check before you head off, as it may be quite a drive.

Gardiner's Creek Reserve

If you're a little nervous about taking your pup to the open water, and suggestions like the last entry make you sweat, consider Gardiner's Creek Reserve. Okay, it's not technically a beach, but it does have all the main elements – water, sand and possibly sun!

Port Melbourne Beach

This area is off-leash between the yacht club and Lagoon Pier. It's a small area, but it's very close to the city and very accessible. With all these beaches, remember to bring a leash just in case. Also just because it's off-leash doesn't mean anything goes – you still need to be able to control your dog with your voice, and your dog has to have a gentle temperament around other people and dogs. And don't forget the mainstay of any outdoor trip with your dog – some bags to clean up any mess.
Here are just a few things that can make life with your dog a bit easier - see them now on our
DOGSLife Directory