November 15th, 2017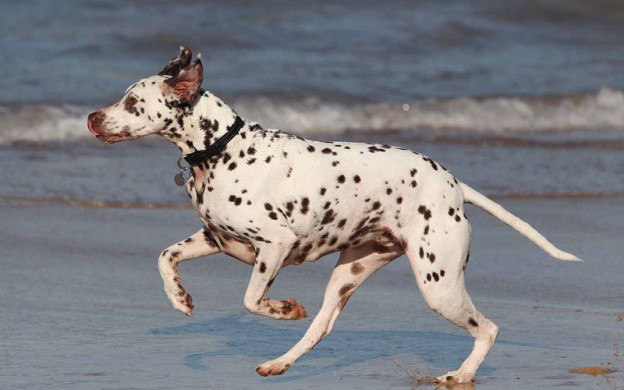 While there aren't many dog-friendly beaches in Brisbane itself, if you're prepared to trek a little further out you'll find the right place for you and your pooch to soak up the sun, surf and sand together.
Here are DOGSLife's top 5 dog beaches in and around Brisbane:
Sunshine Beach off-leash beach (Sunshine Coast)

This is a 24-hour off-leash beach, located in the Sunshine Coast suburb of Sunshine Beach. The beach is a popular one with families in the area, and is surrounded by great views of Noosa National Park. The beach is protected so the waves won't be too much for your dog, and there is nearby parking as well as showers and freshwater taps available. Also, in the town centre of Sunshine Beach there are a number of dog-friendly cafes. The off-leash section officially runs from entrance 27 all the way North to the start of the national park.

South coast of Bribie Island


North of Brisbane, about halfway to the Sunshine Coast is Bribie Island. Bribie Island plays host to a very large dog-friendly space – its entire south coast is a dog beach. While the beach itself can be narrow depending on tides, its 3-4km length more than makes it up for.
The distance also means you can choose your own conditions. Fans of larger surf should hang out on the island's southeast coast, around Woorim beach, whereas those seeking a more protected area to splash around should try the southwest and the calmer Red Beach, Bongaree.

Nudgee dog beach


Nudgee is located not too far from the Brisbane city centre. While quite small, Nudgee dog beach makes up for it with its picnic grounds and obstacle course, just behind the beach itself. The beach is off-leash 24 hours. Be careful to ensure your dogs stay in the dog designated area – the area is more widely a wetlands ecosystem, and there are a number of locations nearby where dogs could do some damage. Rangers have been known to patrol and issue fines. Also note there are no public toilets in the dog beach section, so somebody will need to mind your dog if you need to go.

The Spit dog beaches, Southport (Gold Coast)


If you're on the Gold Coast, you're in luck. There are a good number of dog beaches in that neck of the woods. This particular beach is more accurately described as the tip of a peninsular with several dog friendly choices available to you. For more calm conditions head to Broadwater, for more wild and surf friendly conditions, try beachside. It's very close to SeaWorld, which would prove to be an interesting backdrop to sit and watch the world go by.

Colmslie Recreation Reserve, Morningside


For those within Brisbane, and unable to travel too far to get some sand and sea, try Colmslie Recreation Reserve. While the primary attraction here is the park with agility equipment, there is also access to the Brisbane River, with a very small amount of sand. Also nearby is a playground for kids, amenities and barbeque facilities. While the riverside doesn't exactly constitute a beach, it's one of the only 24-hour off-leash dog friendly water and sand locations in Brisbane proper.
Here are just a few things that can make life with your dog a bit easier - see them now on our
DOGSLife Directory