March 22nd, 2017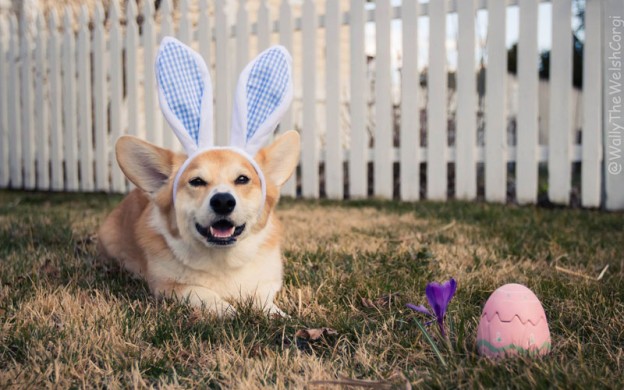 Many people celebrate Easter with family gatherings, big lunches and trips away over the long weekend. The furry, four-legged members of our families have very different needs and requirements when it comes to keeping them safe, especially over Easter when they are more exposed to toxins and hazards. Here are a few quick tips to helping your dog stay safe this Easter.
 Remove the chocolate temptation
A lot of us find it difficult to resist the temptation of chocolate, and the same goes for our dogs. Unfortunately chocolate, as delicious as it may be, is poisonous to our pooches. Even the smallest piece of chocolate is enough to make them sick and can cause serious health problems. Remove the temptation of chocolate by keeping it out of sight and reach of your dog. If you're having guests over or you're heading out to a picnic, make sure everyone around understands your dog can't eat any.
Caffinated drinks, lollies as well as alcohol and the dried fruit in hot cross buns are also poisonous to dogs so clean up any spills that occur before your dog has the chance to lap them up.
Hazardous toys
Watch for any hazardous, small toys your dog may receive or get his paws on this Easter. Many plastic eggs are small enough for your pooch to swallow or break apart into dangerous plastic pieces. If you have any decorations around the house, make sure they're out of reach so your pooch can't get to them.
Overindulging on Easter lunch
It's always nice when our dogs can join us for lunch, whether it's a family picnic lunch or a lunch party at home, but it's not always healthy for our dogs. Poisonous foods aren't the only thing to watch out for – be careful not to overfeed your dog. Ask that everyone refrain from feeding your pooch something under the table or scrap bits so they don't end up putting on weight. We all know how easy it is to give in to those puppy dog eyes but you'll need to show some restraint! Try giving your dog a long-chew treat to keep them distracted from the people food.
A weekend away
If you're planning to go away over the Easter long weekend, make sure you've thought about what happens with Fido. Does Fido spend the weekend in a kennel/ holding facility? Or, does he come with you? If you're bringing him along, make sure your destination is dog friendly. Pack a bed, lead, food and plenty of fresh drinking water. And don't forget those poop bags!
Happy Easter dog lovers!
Photo credit: @Wallythewelshcorgi 
Make sure your furry friend is always looked after at our
DOGSLife Directory