May 26th, 2017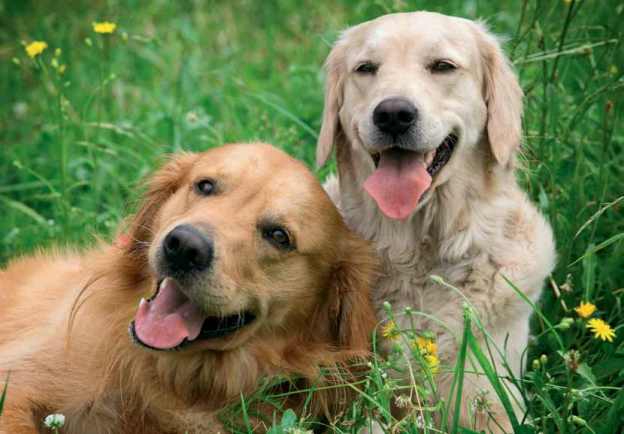 With the dark nights, cold mornings and grey, rainy days now upon us, it's very likely that exercising your dog outside is way down on the list of things you want to do. Shorter days and inclement weather can wreak havoc on our dogs' exercise schedules and these changes can cause behavioural and general health issues for our canine friends. So how do you ensure that everyone stays happy and healthy this winter? You switch things up and exercise indoors.
Why exercise is important
Dogs benefit from exercise in much the same way that we humans do. Exercise triggers changes in brain chemistry, particularly the release of endorphins and serotonin. Both of these neurotransmitters have a beneficial role in mood stabilisation and happiness, which means the more exercise our dogs get, the happier they are.
Assemble a boredom-buster kit 
If you find that you and your dog are exercising less and spending more time indoors, it's handy to put together a boredom-busting kit. Fill
it with:
A variety of different dog toys, 

from balls to squeaky toys

A treat-dispensing toy like a KONG or food cube
A brush or slicker
A bubble kit or wand with a nontoxic, safe-for-kids solution
Longer-lasting chew toys
A selection of your dog's favourite treats
Raw, meaty bones
Six indoor activities to try
The good news is that there are plenty of fun indoor activities you can do with your dog on those winter days when a walk around the block isn't possible. The key is to find activities that have a balance of mental and physical stimulation. Here are six ideas to get you started.
Hide and seek
Kathy says this as a great way to introduce your dog to inside play. "Either hide from your dog when he isn't paying attention to you or have him wait until you hide," she says. "Call your dog and make a huge fuss when he's found you." To keep the game fun, incorporate lots of pats, praise, hugs, food or toys as a reward for your dog's seeking skills.
Sniff and seek
We all know that dogs love treats. If your dog is particularly food driven, hide a few of his favourite snacks around the house and let him sniff them out.
Doggy play-date
Organise an afternoon of fun with one of your dog's best mates. Make sure the furry friends have enough space to play around in or puppy proof your home to protect any valuable or breakable items. If a friend isn't free, schedule some time at a local doggy day-care.
Did you want more indoor winter exercises for dogs? Get your paws on a copy of DOGSLife issue #138 here. 
You need to look after your pooch's health - check out our all-new
DOGSLife Directory