December 1st, 2016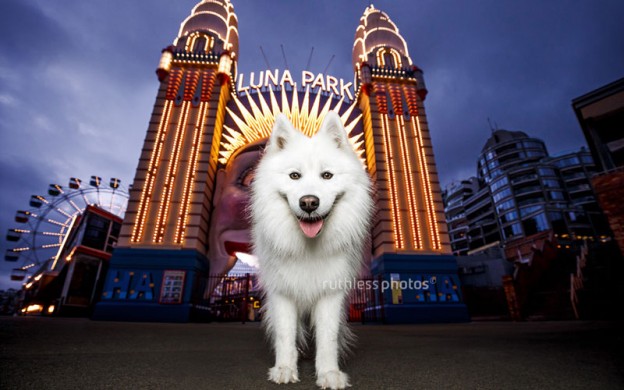 Dcember 18
2-4pm
A book launch will be held for pet lovers on Sunday December 18 for Ruthless Photos owner, Ruth O'Leary's new coffee table book.
Tails of Sydney showcases some of Sydney's stunning locations and beautiful canines in a large, full colour, limited edition coffee table book . Her goal is to raise much-needed money for three self-funded animal rescue groups in Sydney, Fetching Dogs, Arctic Breed Rescue and Sydney Dogs and Cats Home.
After a year of travelling almost 4,000 kilometres and taking nearly 20,000 photographs, Ruth has captured the uniqueness of 117 dogs at 85 landmark locations across the largest city in Australia.
Ruth is aiming to raise $10,000 for Sydney animal charities with her new book.
The official book launch with take place at Queen's Park Shed in Sydney at the Fetching Dogs annual Christmas catch-up for foster carers and adopters.
Join the Facebook event page here
For more information about the book, visit the official website here.
Address:
Queen's Park Shed
31 Darley Rd, Queens Park NSW 2022
Make sure your furry friend is always looked after at our
DOGSLife Directory