December 13th, 2016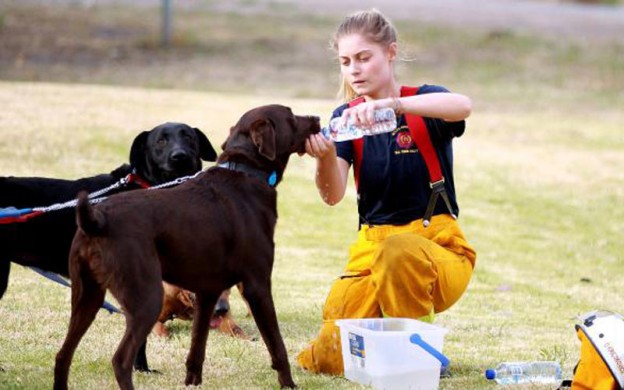 The warm weather might be perfect for trips to the beach or lounging by a pool, but the dry heat that is so entwined with the Australia summer is also perfect for bushfires. That's why, as we head into the danger zone for fires, it's so important to have a bushfire survival plan, and to make sure it involves the whole family, including the furry four-legged members.
Even if you don't live in an area that is typically regarded as bushfire prone, it is a good idea to prepare your family and know what you're going to do in the worst-case scenario. Nobody ever expects their house to burn down, so it's better to be proactive and have the plan in place even if you never need it.
While the human members of our families will understand the urgent nature of the situation and be more than willing to follow directions, our pets don't deal with emergencies in quite the same way and managing their behaviour during a bushfire might be difficult. The Australian Veterinary Association has suggested the following actions be taken in the lead up to, and during a bushfire emergency.
 Ensure your dogs are microchipped – during a frantic emergency it's not as hard as you would think to lose your pet, and having them registered with the local council will make it much easier to reunite you with them afterwards.
Prepare an emergency kit with non-perishable food and water in spill-proof containers to take with you in case you're unable to return to the house for a while.
As the fire approaches, keep your pet in an enclosed location you can easily retrieve them from – a bathroom for instance. Keep the lead with them there so it's easy to get them in a hurry if need be.
The above steps of course don't make up a bushfire survival plan on their own, so make sure you still hash out the rest of the details with your family well before anything even looks like it might happen.
Remember never to put yourself at risk to save an animal, as awful as that is. The best way to avoid ever having to make that decision is to come up with a comprehensive plan now, to make sure every member of your family stays safe.
Make sure your furry friend is always looked after at our
DOGSLife Directory