November 2nd, 2016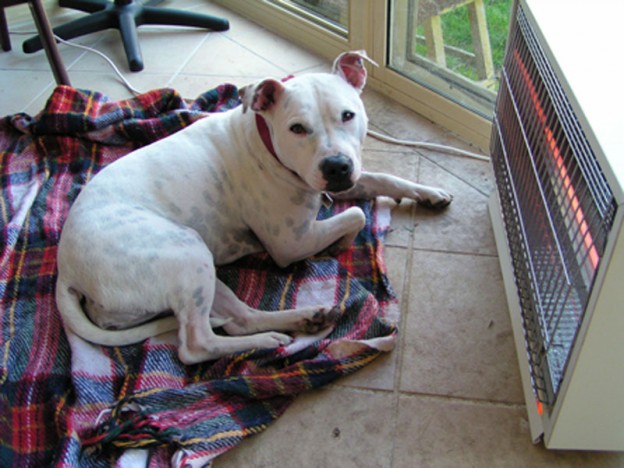 Has Fido gone up to the guy in the sky, or perhaps it's looking like that time? Here's how to cope — and take care of the practicalities. By Melanie Hearse.
While the research isn't firm, any dog lover will no doubt concur that losing the family dog is on a par with losing a family member — probably because that's exactly what they are. The relationship between humans and their dogs is usually one of the strongest bonds experienced. They love us unconditionally and we are their world. They're always there for us when we need them and we love them, too. Here's how to get through the grief and deal with the practicalities of your dog passing on.
When you have to make the call
One of the hardest parts of losing a pet is when you have to make the decision to have them put to sleep. Known as euthanasia, this is sometimes the kindest option when your dog is very ill, or in a great deal of pain that is not treatable. Step one is to talk to your vet. They will let you know what to anticipate as your dog's illness or injury progresses, how long you can expect your dog to be living with it, and what his or her prognosis is long-term.
All of the feelings
Shailen says there are a range of common feelings that crop up following the loss of a pet. "For most people, the loss of a pet leads to feelings of sadness, lethargy and misery. Although potentially very severe, these feelings typically start to ease after a period of days and do not impair one's ability to go about one's daily business," he says.
Anger is also common and may be directed at your veterinarian, your pet's illness, your pet, yourself or even a higher power — and, while common, it's a good idea to see a counsellor if it lingers. This is basically a coping mechanism to distract you from the pain of losing your pet, which will eventually need to be dealt with. Denial and guilt are also very common.
The practicalities
Deciding what to do with your dog's body comes down to personal choice. You can bury your pet yourself, have them cremated or buried at a pet cemetery, or your vet can take care of the body for you.
If you choose to bury your pet, this can either be done in your backyard, or your vet can help you organise a burial in a pet cemetery. If you choose to bury them at home, it's wise to check with your local council to ensure it is allowed — though there are no state or territory regulations that prohibit it. If you are burying them at home, ensure you bury them deeply enough to avoid feral animals (or your own pets) digging them up. It may be wise to plant a memorial rose bush or other favoured plant on top of the site; this will also deter digging.
The complete article was published in DOGS Life #139. Get more pawsome stories when you subscribe to our magazine here.
Here are just a few things that can make life with your dog a bit easier - see them now on our
DOGSLife Directory