July 14th, 2016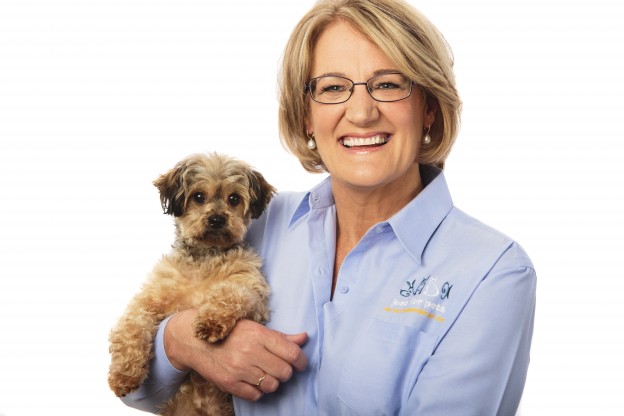 New research by Banfield, the largest vet group in the US, shows that dogs are living longer because owners are happy to spoil them.
More and more owners treat their dogs like their children and are happy to spend money on designer clothes, organic food, educational toys and even vitamin supplements in a bid to provide the utmost care for their pets fur babies.
Animal advocate Karen Justice who founded Just for Pets says the relationship between humans and their dogs has evolved. "Pet owners are treating their animal like it's their child, often referred to as a "fur baby" and as a result there are pet products on the market that weren't even thought of five years ago."
Mrs Justice owns a beautiful cross breed Tiboodle named Daisy and a rescue cat named Sox and liaises with independent pet retailers and industry suppliers on a daily basis ensuring her finger is on the pulse in this fast changing pet industry. She says human grade pet food, supplements and adorable dog clothes are selling more than ever before.
What's changed?
Pet humanisation is increasing the life expectancy of dogs which has doubled in the past 40 years.
According to the study the average lifespan for a dog is 11 years however Bluey, an Australian Cattle Dog, is the record holder for the oldest canine who lived to the age of 29.
More than 60 percent of households in Australia own at least one pet and they spent $4.3 billion on them in 2015-16. Almost 55 percent of that was spent on food and over $600 million was spent on pet products and accessories.
Who's spending all that money?
The research shows that empty nesters are the most indulgent on their pets with many buying educational toys to improve their pet's IQ and relieve them of boredom.
Dogs no longer sleep on old rags or in makeshift kennels either, they're dressed in pajamas and tucked in to beds.
If more love for our canine companions means a longer life expectancy we're happy to keep spoiling them!
For more information, visit justforpets.com.au
Make sure your furry friend is always looked after at our
DOGSLife Directory