July 17th, 2015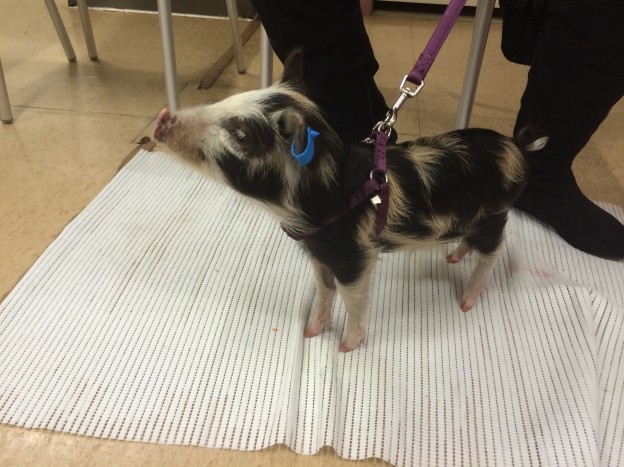 George was quick to learn how to "come" and "sit" at puppy school. But the surprising thing is, he's not a puppy — he's a piglet, writes Kylie Baracz.
When George walked into puppy school, it was no surprise that the other dog owners were a bit confused. The likelihood of a little piglet attending puppy classes is not very likely, but George proved that a pig can be just as smart as any dog.
Owned by Lilly Holland of Tingalpa, Qld, George came from a mini pig breeder in NSW. He is not unfamiliar with other types of animals, taking up residency with the Holland family's dog and two cats.
According to Karen Harvey, trainer at Jordan Dog Training in Brisbane, George was a star in the class.
"George went well in puppy class. He learned obedience very quickly as he was very food motivated. He ignored the other puppies in class, I think because he lives with a dog, so it was no big deal for him," she says.
The little pig went through the same training as the puppies, which included toilet training, teething, walking on a lead and basic commands. The only thing George couldn't do was bark!
Pig popularity
Harvey says there has definitely been a trend in having pigs as pets, especially mini pigs. In the past, she says she has trained a full-size pig and found they are very intelligent animals.
"Mini pigs do seem to come in and out of fashion. I've known a few people with pet pigs over many years," she says. "I think once people realise they are very intelligent and very clean animals, they do become a great alternative to a dog, plus there are no fur issues!"
Not only are pigs becoming great pets, they are also proving themselves as great companions as they tend to bond with their owners and are very bright.
"I guess the similarity between pigs and dogs is their intelligence and they do bond well with people, and really enjoy a pat and scratch," says Harvey.
We are positive that George will do very well as a companion to Lilly and we can't wait to find out what he will be up to next!
Our favourite pigs on Instagram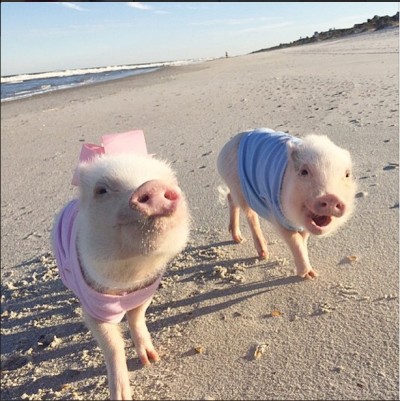 @prissy_pig
Priscilla and Poppleton are gorgeous pet piglets that love going to school with their mum every day.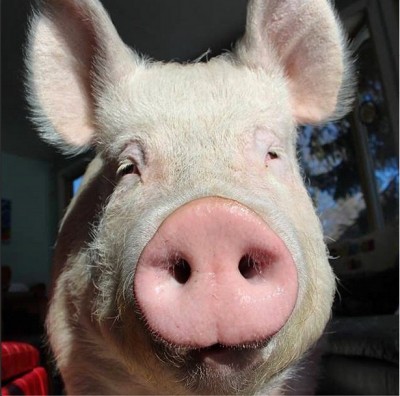 @esterthewonderpig
Ester is so cute! She even has her own website and fan club.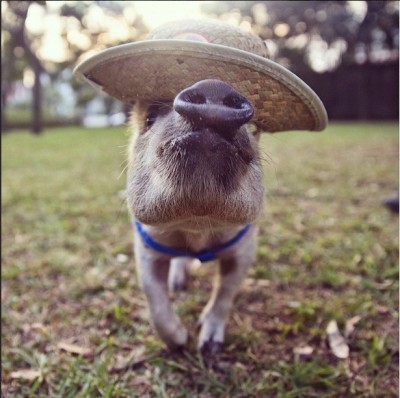 @jamonthepig
This little guy gets loads of snout kisses from his mum and has his own cartoon show in Brazil.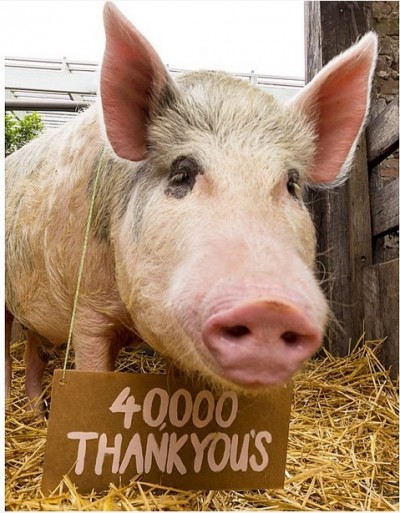 @thegroundsofalexandria
Kevin Bacon became famous when he went missing in 2013, along with Bradley the lamb, from Sydney cafe The Grounds of Alexandria. Luckily, they were found shortly after and all is well!
Jordan Dog Training
For more information on training your puppy (or piglet!), visit the website.
Make sure your furry friend is always looked after at our
DOGSLife Directory