May 18th, 2016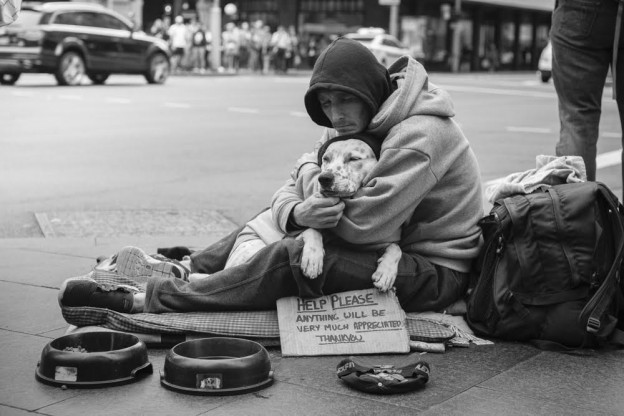 29 May, 2016
2:30-4:30pm
Many homeless or once homeless people lead a difficult and isolated life, particularly those who struggle with depression, anxiety and other mental health problems. But for those with pets, their companion animals act as their refuge and give many a reason to live.
Pets in the Park (PITP) is a group of volunteer veterinarians and veterinary nurses that provide free veterinary care at monthly vet (health) clinics and quarterly desexing clinics for much-loved animal companions of people struggling with homelessness. The national charity is now launching in Central Melbourne on May 29 and covering the Melbourne CBD area!
PITP Central Melbourne launch
PITP is launching a new clinic in Central Melbourne that begins on Sunday May 29. PITP began in Sydney in 2009 with one vet, two fold-out tables and an esky full of vaccinations, set up in a small park and offering free vet checks for clients attending an outreach program run by Stepping Stones Community Ministry. Today, it runs free monthly vet clinics across Victoria, Brisbane and Sydney, including a mobile clinic (outreach program) in Sydney. The monthly clinics operate on the last Sunday of every month and are run by a strict client referral system.
June 30 is End of Financial Year and all donations are 100% tax deductible. So NOW is a very good time to make a donation to include in this year's tax return. To make a donation, please visit www.petsinthepark.org.au.
For more information, phone 0476 970 570.
PITP Frankston is held at Frankston Football Oval. For more information, click here.
Address:
Wesley Church
148 Lonsdale Street
Melbourne
Make sure your furry friend is always looked after at our
DOGSLife Directory