October 27th, 2016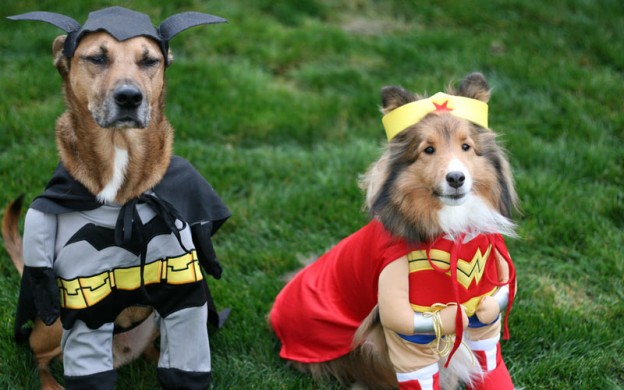 As the costume season draws near, many of Australians search out the freakiest consumes to where on October 31 to celebrate Halloween.  The traditionally American festive is becoming more popular in Australia so it's no surprise many companion animals are also getting their 'freak' on.
Nadia Crighton from Pet Insurance Australia says there is a growing trend of pets getting involved in Halloween dress ups. "Pet Insurance Australia wants to just remind pet owners to always supervise their pet while the animal is in dress-up. Like with any novelty item, your pet can become tangled and distressed quickly, common sense is paramount during these times."
From pumpkins and hot-dogs, to ghouls and zombies, imagination seems to be the only restriction when it comes to dressing up the family pet so it's important to supervise your pooch while he's dressed to the nines.
Things you should consider on Halloween:
Keep your dogs inside for the evening
Ensure your gates are closed and locked
Keep chocolates and lollies away from pets
Remove your pets costume when not actively supervised
Create a safe area for your dog, away from the noise
Keep alcohol out of reach
Make signs to remind people to close gates and doors if you're having guests over
Trick or treaters and Halloween parties can be noisy so watch your dog to make sure he's comfortable
Encourage your guests not to feed your pets
Pet Insurance Australia recommends seeking veterinary help immediately if you suspect your dog is not well during or after Halloween celebrations.
Make sure your furry friend is always looked after at our
DOGSLife Directory