October 10th, 2016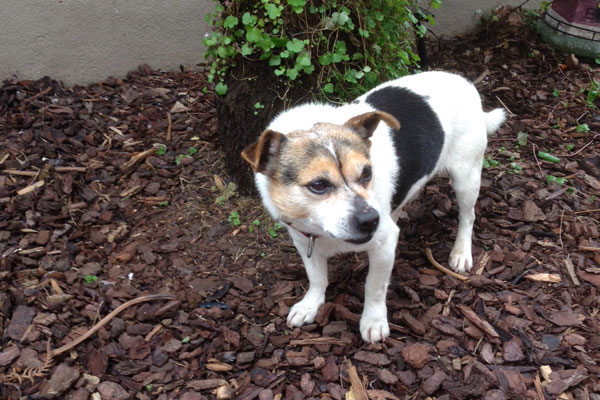 This poem is about our son James dog Zepp who is a prolific peeing dog.
We took a photo of him in front of the fern tree today, his favourite morning peeing spot.

Peeing Zepp
I pee all day
On all I see
I pee on walls
Bushes and trees
I pee on the fern
Around the base
In the morning
My special place
I pee on tyres
Any old car
Parked in the street
Near or far
I pee on doors
Tiles and mats
And even consider
Peeing on cats
My worst spot
For peeing is this
In my food bowl
And I never miss
If humans have hobbies
I can to
But ill stick to peeing
Not number two
Jeanie Axton lives with her husband Nick, two dogs, two cats and three chickens in the beautiful South East of South Australian Mt Gambier, famously known for its Blue Lake. A secondary teacher at a local Lutheran College, Jeanie has been dabbling in the area of children nonsense poems for many years. She expresses the comedy in animal antics and in her poetry.
Jeanie's poems will be published to dogslife.com.au every fortnight.
Make sure your furry friend is always looked after at our
DOGSLife Directory