December 30th, 2016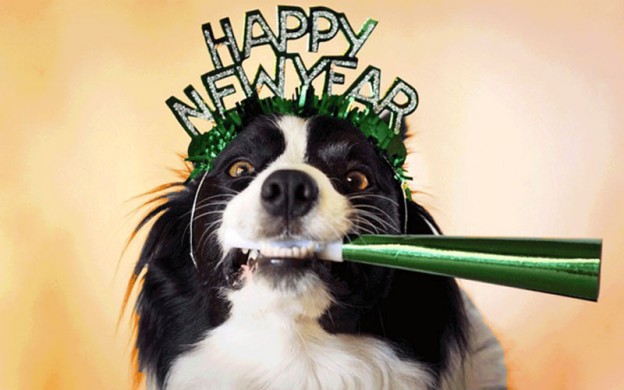 New Year is often celebrated as the time to reflect on the year that was. It's also the time to plan ahead to make the most of the upcoming year. Prepare for 2017 and set some New Year's resolutions for you and your pooch. Here's some of our favourites:
Walk more often
We know our pooches love to walk so do it more often! Our dogs need to be walked at least once a day but there's no reason why that can be increased. If you already walk your dog as often as you can, try taking them to different places. Dogs explore with their sense of smell and there's no doubt they'll appreciate the new and exciting smells you lead them to.
Eat healthier
It's a resolution you've no doubt tried to stick to in the past. Get your pooch involved and start eating healthier together. Having your dog involved will also help you stick to your promise. Remember to speak to your vet first before changing your dog's diet.
Learn to swim
If you have a dog of the non-swimming variety consider teaching them how to swim. Learning to swim is a great way to spend more time with your four-legged friend and stay cool during summer. Always supervise your dog around water and consider a doggy life vest.
Make new friends
It's always exciting when your dog makes a new friend but they can't really do it on their own. Take your pooch to the dog park and meet other four-legged friends. You might even make a new friend yourself!
Learn a new trick
Not only is learning new tricks good for your dog, it's also a great way to spend some extra time with them. Need some inspiration? Check out some of our favourite dog tricks here.
Let us know what resolutions you have in mind for your pet and you in the comments below.
Make sure your furry friend is always looked after at our
DOGSLife Directory