July 12th, 2016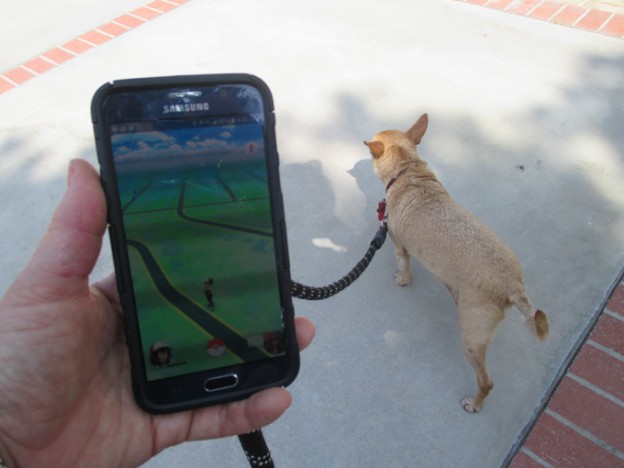 A new app has taken the country by storm, but it's not all bad news.
Users of the popular app Pokemon Go are reportedly venturing outside more often in the hope of catching more Pokemon. Some are even bringing along their dog!
The mobile game requires users to walk around using Google Maps GPS to find hidden Pokemon. There's no reason why your four-legged friend can't help you on your quest to catch them all!
The app creates a virtual world in the palm of your hand and encourages more adventurous walks for you and your pooch. Remember to be careful and pay attention to roads and other dangers on your walk though! It's easy to get caught up in the Pokemon world.
Not only does the app encourage users to walk more often, but it also pushes people to walk further. Something we're sure every furry friend will enjoy.
If an app can encourage dog walks we're all for it!
Make sure your furry friend is always looked after at our
DOGSLife Directory