August 18th, 2016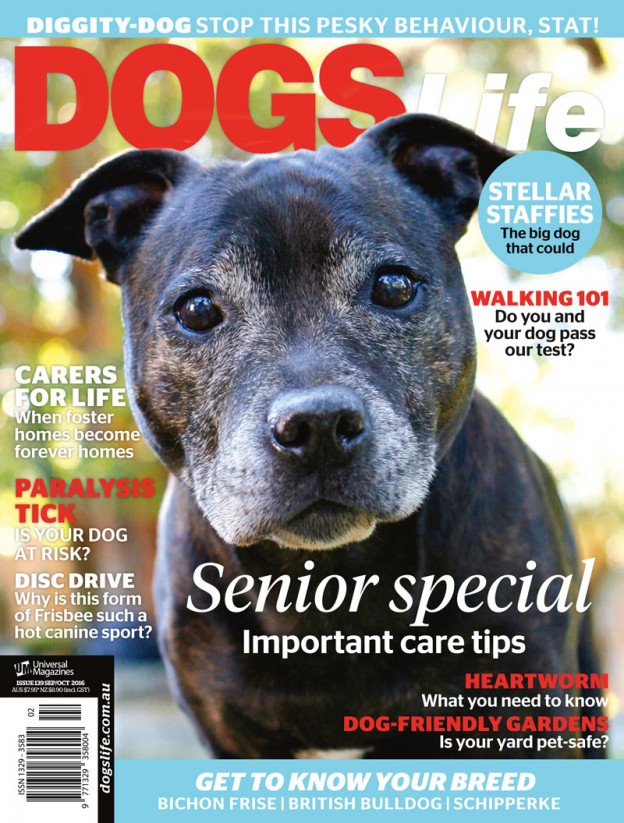 Hi DOGSLife readers,
This issue, one of our fabulous journalists, Alex Cearns from Houndstooth Studio, covered a particularly moving piece for us about a tiny puppy that captured the heart of a big state. Jakk was found in a dumpster outside a Hungry Jacks in Western Australia and his story of survival has spawned a huge campaign with a very strong message: animals are not trash. Nothing breaks my heart more than to hear stories of animal abuse like this and when I read of Jakk's suffering, I was seriously moved. My heart goes out to the rescuer and the team currently working to get this little cutie accustomed to life with the disfigurement he currently has.
Another story that brought a tear to my eye was on saying goodbye to your older pet. Last year, I had to say goodbye to my 14-year-old Border Collie, Molly. Molly had been with me through so much — you know those dogs that just seem to get it? When you're down, they're silent and yet there for a hug. When you need to let off some steam, they join you on a run but manage to stay on their best behaviour. When you want to muck around, they're always eager for a game of fetch or two. Well, Molly was one of those, and when she passed away due to old age it was absolutely devastating for me. My heart goes out to anyone who has lost a pet recently, or those who may be watching their pet get older and worrying about its future.
Of course, it's not just emotional  articles in DOGSLife 139. We have a heap of practical and light-hearted care advice, too — from our feature on teaching old dogs new tricks to some DIY-grooming info and an interesting feature on dog herding. Could your dog excel at this age-old sport?
We have all this and much more in store for you so sit back, relax and enjoy this issue of DOGSLife.
Lauren
Make sure your furry friend is always looked after at our
DOGSLife Directory