March 26th, 2017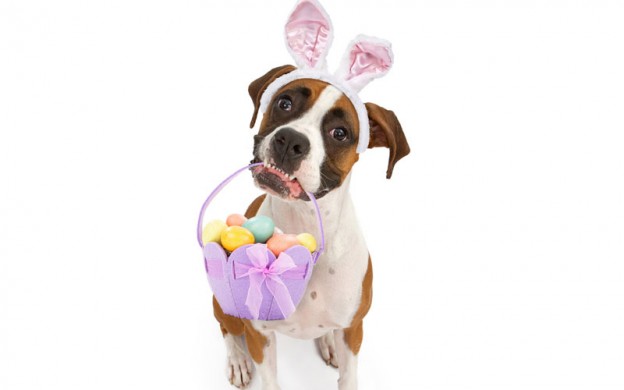 Remember hunting for Easter eggs when you were little? Growing out of the fun tradition can be a bummer but there's no reason why you can't plan one for your fur-babies! Watch them roam and sniff, and happily snap up the prizes in a dog-friendly Easter egg hunt. Here's how to make it happen:
Select the eggs
Pick out a few treats for your dog to find. You can fill some specially-designed toys, like Kongs, with treats, or just leave the treats by themselves. Be careful if you're choosing to hide the treats in plastic eggs as these can crack and splinter in your dogs mouth if they chomp down too hard to find their treat inside. We recommend leaving 5-7 treats around the yard or house. You don't want your pooch over indulging!
Count them, then hide them
Keep track of how many treats you're hiding and where you're placing them. That way your dog won't miss anything or leave anything behind for ants or cockroaches to find later.
Hide the treats in places low to the ground or on the ground. You don't want to encourage your dog to start jumping or climbing in search of food. You also probably don't want to place the treats inside something your dog will have to tip over or knock open either. Just placing the eggs under a bush works great, as does behind a couch leg. Your dog will be thrilled to get the treat.
Let your dog go for it!
Now it's time for the hunt! Let them sniff out their prizes while you watch on, ensuring they don't get into any mischief.
Happy Easter dog lovers!
Here are just a few things that can make life with your dog a bit easier - see them now on our
DOGSLife Directory