January 5th, 2017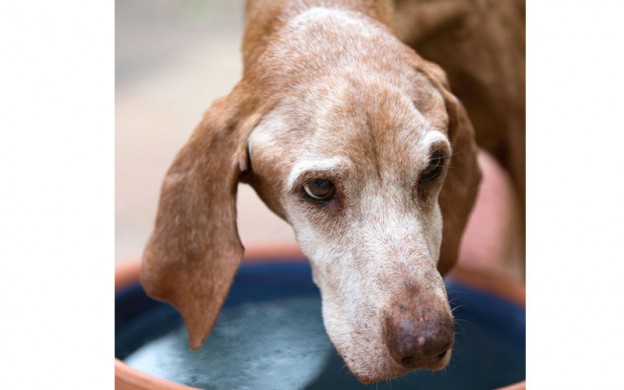 Getting a new dog doesn't necessarily mean bringing home a puppy. Tim Falk looks at the joys of adopting a canine senior citizen.
Everyone knows the joy that puppies bring: the excitement, the boisterousness and the overwhelming cuteness. And understandably, when plenty of people plan to add a dog to their family, they insist on taking home an adorable little puppy. As a result, many ageing canines in animal shelters around the country are overlooked in favour of their younger counterparts.
But recent years have seen an increasing number of Australians choosing to avoid the tumultuous puppy years altogether and adopt an older dog, like Piper. "We actually found Piper on the street in western Sydney in a bad way — very little fur, bony, cataracts, obvious growths, arthritis and signs of senility," says Jennifer Duke, who is the proud owner of two other dogs and 10 cats. "Despite this, she was surprisingly sprightly; we had to run out in front of traffic to get her. She had no microchip and no one claimed her, so we decided to take her."
This gorgeous Border Collie, who was roughly 13 years old when Duke found her, had obviously had something of a rough life. But she was about to get what every dog deserves — a loving home.
"We decided to keep her as she was truly lovely and I can't leave an animal that needs me," Duke says. "While, to begin with, she was quite timid towards me, she had this soulful look in her eyes and I knew that I couldn't leave her behind. I also knew that if we left her at the pound it was unlikely she would be rescued. She deserved a chance to live out her days with a family who loved her."
Here are just a few things that can make life with your dog a bit easier - see them now on our
DOGSLife Directory