March 18th, 2008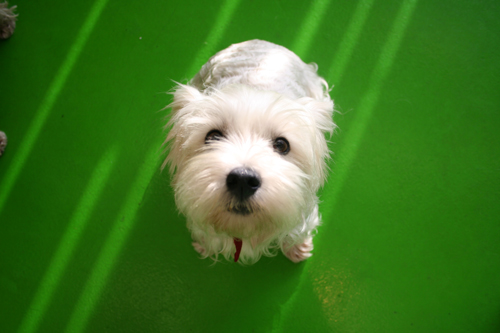 It is comforting to know that your pet can be remembered and cared for in death just as we would care for a human loved one who has passed away. We find out what to do when your dog dies – whether to have a burial in a pet cemetery, an urn containing your dogs ashes, a plaque in a memorial wall, scattering your dogs ashes somewhere special, and even taxidermy.
What to do when your pet dies? Well, the first thing you need to do when your dog passes away is to decide what you would like to happen to your pet's remains. Whether your dog dies at home or is euthanised by your vet, you have the right to choose what you would like to do.
Should you wish your dog to be individually cremated or buried in a pet cemetery, your vet can organise this for you and arrange collection of your dog from the vet clinic. Alternately, you can organise this yourself.
Whatever you choose, most providers in the industry will collect your beloved pet from your home, and in the case of cremations, return your dogs ashes to you in a vessel of your choice.
Cremation
Cremation offers the option of placing your pets ashes in an urn or a casket (ashes box) for you to take home. Cremated remains can also be placed in a scatter box and scattered somewhere special.
Pet cemeteries enable you to bury your dog in an individually marked grave with a tombstone or plaque, cremate your dog and have the ashes stored in a memorial wall, or have the ashes planted or scattered in a memorial garden.
Vets can also take care of your dogs remains should you not wish to have an individual cremation or burial. In this case, for a fee of around $50 to $100, your vet will organise for your dogs remains to be taken away and generally cremated with other deceased animals. The ashes will then be disposed of. In this case, you will not get the ashes back nor be able to attend the cremation.
Dogs Life spoke to veterinarian Dr Merrin Hicks from Sydney Animal Hospitals in Sydney, who said only 10 to 20 per cent of their clients request a private cremation or burial in a pet cemetery.
The majority of clients are happy for their dog to be generally cremated and do not wish to have a private cremation and receive ashes in an urn or something similar. In our experience, burials in pet cemeteries are even rarer, she said.
Individual cremation
Harry Mason from Petrest, a pet cremation business, offers the three cremation options that are generally standard in the industry: a scatter box for scattering ashes, a decorative timber casket (ashes box) for storing ashes, and an urn for storing ashes.
All three options are equally popular and no one product seems to be preferred over the other. It is very much up to the personal preference of the owner, said Mason. Religious beliefs may also play a part in this.
Depending on the business, turnaround time for cremations can be anywhere from two to four days, to two weeks.
Mason said the cremation process at Petrest has a guaranteed turnaround time of two to four days. The entire process is quite simple and hassle free for the owner.
Whether your pet dies at home or is euthanised at a vet, we will first come and collect the body. Your pet is then briefly stored and cremated on the premises. We then personally return the ashes to you, he said.
Kathy Girvan of Pet Heaven NQ, a pet cemetery and crematorium in Queensland, told Dogs Life that the actual cremator can vary in make and structure and is usually either gas or oil fired.
The processes are similar, with identification throughout the process a key operating factor, said Girvan. Once the cremation is complete, ashes are cooled and ground down, prior to placing in the receptacle of choice.
Some cremation companies then provide a certificate of cremation and a poem to go with the ashes, and many also offer grief counselling.
Pet cemeteries
If owners choose to bury their pets in a pet cemetery, they have many options available to them when it comes to a funeral. They can have a wake, a memorial service or a chapel service complete with a viewing of the body, the music of your choice, refreshments and even a poetry reading.
A pet funeral can be very similar to a human funeral, said Girvan said.
About one per cent of our clients choose to have a memorial service. I conduct it and it lasts about 20 minutes. The client can have memorial booklets with prayers and readings, music and an open casket viewing just like a human funeral, she said.
Girvan said she is also aware of several clients who have had a wake at their home or elsewhere after the burial of their pet.
Despite the cost advantage and practicalities of cremation, the positive aspect of burial in a pet cemetery is that families can visit the grave of their pet to pay their respects, just as they would visit a human grave, said Shane McGraw of Animal Memorial Cemetery & Crematorium in Berkshire Park, NSW.
We have one elderly couple who come out here every week to visit the grave of their pet. Each time they come they have a picnic on the grave. This is not uncommon at all! he said.
McGraw has seen every type of person bury their pet in his cemetery and claims there is no one type of person who chooses this option.
I've seen everything from wealthy lawyers in the eastern suburbs to bikies and elderly people. We have pets buried in this cemetery from owners of every nationality, religion and walk of life, he said.
Costs
Costs for cremations and burial vary widely from company to company and also largely depend on what you want. Cremations can cost anywhere from $200 to $400 or more, and burials can start from around $450.
The average burial is about $700, said McGraw. Some clients will spare no expense for their beloved pet and are willing to pay up to $7000 or $8000 for a funeral, with a memorial service in our chapel and burial in a coffin with a special headstone made of marble.
Cremation appears to be more popular for several reasons. It is generally a cheaper option than burial and many owners also prefer cremation because it enables them to take their dogs ashes with them when they move house.
Some people move house every five or 10 years, so having your dogs remains in an urn or casket enables the owner to take their dog with them when they move, said McGraw. He has even had clients who have had their dogs remains dug up from their garden when the owner had to move house, and then reburied in McGraws pet cemetery or even cremated and placed in an urn.
At Pet Heaven, 78 per cent of clients opt for cremation with return of ashes, said Girvan. Of the remaining 22 per cent, 10 per cent of clients opt for burial in the memorial garden, eight per cent for pet burial, three per cent for ashes buried in the memorial cemetery, and one per cent for scattering of ashes, she said.
Backyard burial
Choosing to bury your pet in your own backyard or garden is also an option. No legislation in NSW states this is illegal, however the laws may differ from state to state, so it is a good idea to check with your local council or the health department in your state before you make plans to bury your pet in your garden.
Common sense should also be used when burying a pet at home. For example, in a city such as Melbourne or Sydney, where people have relatively small backyards, burying your pet Chihuahua would be quite easy, whereas burying your pet Great Dane may not! A practical consideration is that you will also not be able to take your pet with you when you move, as you would if you had had it cremated and its ashes kept in an urn.
Taxidermy
Another less common and less popular option is taxidermy. In fact, McGraw said he knows of only two taxidermists in New South Wales.
Taxidermy is very uncommon. It is also a long and expensive process that can take up to six months, he said. It is also not everybodys cup of tea!
Statistics on the industry are hard to find as there is no industry association or central body yet. However, those in the business say less than 100 pet crematoriums are in Australia, and of that only about 30 to 40 actually have their own cremator the rest offer a cremation service but do cremations through a third party. Pet cemeteries are even more specialised less than half a dozen pet cemeteries are in Australia and only two in New South Wales.
Formalities
When it comes to the paperwork and formalities, owners should inform their local council of their pets death. This enables your councils pet registrations database to be up to date. If you had pet insurance you would also need to inform your insurer that your pet has passed away, and in turn cancel the policy.
If you had your dog euthanised, you may then be able to submit a claim form to recover the veterinary costs. Owners should note that most policies don't cover the cost of cremation or burial.
No death certificate is required before cremation or burial and vets do not have to officially pronounce an animal dead or fill out any paperwork.
However, Dr Merrin Hicks from the Sydney Animal Hospitals said vets are required to keep records for at least eight years and that owners can request a copy of their dog's patient history if they wish.
Want more articles like this? Subscribe to Dogs Life Magazine
Here are just a few things that can make life with your dog a bit easier - see them now on our
DOGSLife Directory