April 3rd, 2008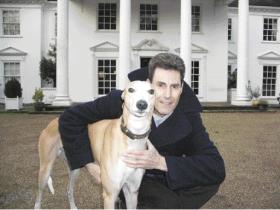 Spoon bending to communicating with animals, world-famous paranormalist Uri Geller tells Dogs Life  why he loves dogs so much.
A man known around the world for bending spoons, fixing broken watches and reading minds, Israeli-born paranormalist Uri Geller also has a strong connection to animals, especially dogs.
Besides sharing his psychic powers with millions of people around the world, Geller shows his undying love for animals by donating his time and money to actively support animal welfare organisations, not to mention the many children's charities he is also involved with.
Here are just a few things that can make life with your dog a bit easier - see them now on our
DOGSLife Directory