July 3rd, 2014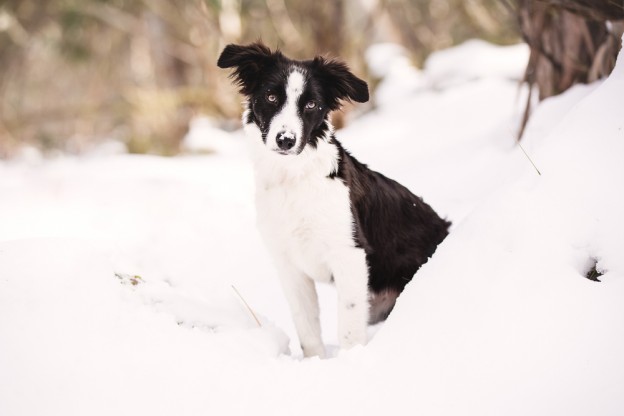 Want perfect photos of your pooch? Krissy Bradfield talks to the experts and reveals six tips on how to take great photos of your dog.
Your dog is a part of the family, so naturally you want to include him in your photos. But some dogs are less than willing participants. Here are a few ideas that may help you get the perfect shot of your pooch.
1. Capturing personality
Every dog has a distinct personality, so think about the best ways to capture yours. "The photos that have the most emotional impact are those that truly capture your pet as they are — their personality, their quirks or their favourite things," says photographer Kerry Martin. She suggests choosing locations that match their personality. "If your dog is energetic and excitable, outdoors, photos in a location where they can run and play will best show off their true to life personality. If your dog is older or calmer, then being indoors or resting on the porch might be most suitable."
2. The art of distraction
Michelle Ho, a freelance photographer from Sydney, says she always comes prepared when taking shots of rescue dogs in local animal shelters. "I never tackle a photo shoot without two key things (aside from my camera): a squeaky toy and plenty of dog treats!" Dogs, especially puppies, can be overexcited so it's important to have something that will distract them. "Chances are a happy-sounding noise will get their attention — try a squeaky toy," says Ho. "This will also likely prick the puppy's ears up too. Or if your pup has been taught a basic sit command, you can hold a treat in front of them and ask them to sit for it and take the photo while they are still."
3. Perspective
Being down at dog level can make your photos seem far more intimate. If you can't get down to their level, bring them up to yours. But enlist a helper to pay close attention to your pup while you're taking your shot.
4. Sleepy time is the best time
Dogs are little furry whirlwinds, especially when it looks like you're playing. The best time to take photos is when your dog is beginning to wind down. Photographing your dog just before naptime gives you a chance to play around with the composition of your photo — something that generally doesn't happen when they're awake and active.
5. Use what you've got
Famous Australian dog photographer David Darcy says not to worry too much about what sort of camera you use. It all comes down to using what you have to the best of your ability. "A great photo can be taken on a phone — it's all about maximising things you can control, such as lighting and composition," Darcy says. "You generally won't get a perfect photograph on the first go. It is all about playing around with the shot and the equipment you do have."
6. The most important key
All three experts agree: the eyes are the most important factor for great photos. If you do nothing else, make sure your dogs eyes are clear and in focus. Do this and any photo you take of your dog will be a keeper. What is it about their eyes that are so important? According to Darcy, they tell a story. "To capture that heart and soul in your pet portraits you need to focus on the eyes. It's the same as people portraits: if the eyes are out of focus you don't connect with the subject. If the eyes are crisp and sharp it feels like the dog is looking right at you, waiting for your next command."
Photogenic pooches on the internet
Sir Charles Barkley, instagram.com/barkleysircharles
Maru, instagram.com/marutaro
Chuppy, flickr.com/photos/jessicachuppy/with/9566223634
Show us!
Have you taken a pawfect photo of your dog? Post it onto our Facebook page!
Here are just a few things that can make life with your dog a bit easier - see them now on our
DOGSLife Directory