November 3rd, 2014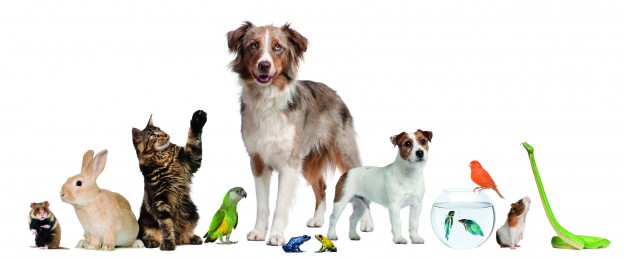 Kylie Baracz speaks to some passionate people to discover how they became successful in the pet industry – and you can start a pet business.
Whether it is dog walking, grooming, designing pet apparel or dog training, there are many different ways of starting out in the pet industry. Here are just some examples of how everyday people became successful pet entrepreneurs.
Mobile grooming
Martin and Janie Rose were working in very different industries before they decided to follow their dreams.
"Martin had been in franchising for over 15 years in the ice cream industry as the Victorian Master Franchisor for New Zealand Natural Ice Cream," says Janie.
"I was working at Village Roadshow for 10 years prior to starting a family. During this time, I worked in all levels of marketing from movie premieres and star tours, to Theme Park marketing and cinema and corporate marketing."
After some time, Martin and Janie could see that the pet industry in Australia was thriving. Dog ownership had increased, with over 3.4 million dogs being owned by the Australian population. This made Janie start to think – someone needs to be there to wash them!
"We also felt that most dog lovers are kind-hearted people who genuinely want to change their lives, and that of their furry friends, for the better and that was very appealing to us," says Janie.
So they made the move, and have never looked back. Blue Wheelers was born, named after the iconic Blue Heeler and the fact their salons are on wheels.
They bought the fledgling business HydroDog, along with its 100 franchisees, and have since grown it to almost double the size.
"When we started, we had a lot to learn about the business and we felt there was some integrity missing in the support of our current franchisees," says Janie. "We worked hard to instil a new work ethic, with new systems, and worked hard on the development of the business. The transition phase is almost complete and we love how much our franchisees and customers have embraced the new look and name of our company."
So what do the Roses love about being part of the pet industry? "What we love is seeing our franchisees thrive in their businesses," says Janie. "With our business training being given as much detailed attention as the training of grooming dogs, we feel we give them the tools to establish, maintain and enjoy a new lifestyle. We also, of course, love the dogs and hearing the stories from customers on how much the dogs love the pampering of a Blue Wheelers service."
Callum and Susan Deans are franchisees of Blue Wheelers. They jumped on board with the company after seeing the dog-shaped mobile salons.
"I was a pastry chef and my wife and I owned a bakery," says Callum. "I wanted to still work for myself after selling the bakery, and saw the dog-shaped salon at a pet expo. I could see the potential of the unique shape and decided that was what I wanted to do. I have always loved dogs."
Callum's favourite part about working in the pet industry is spending time with dogs. "I love the fact that I get to play with everyone's puppy or dog all day!" he says.
He has, however, faced some challenges. "Like all small businesses that you start from scratch, you have to build up your client base," Callum says. "Once that has built up, it is pretty easy to run. One of the big challenges I have now is fitting customers in, in a timely manner. I don't like to let anyone wait too long to get their dog pampered."
Janie is still in awe of her passionate franchisees such as Callum, and is so proud of the Blue Wheelers brand.
"Oh my goodness, I still, after all these years, almost jump up and down in my car when I see a Blue Wheeler driving on the roads!" she says. "Our franchisees know that we are there for them and support them not only in their first few months, but throughout their time with us. We ride the highs and the lows every day. We can't wait to see Blue Dogs in every suburb in Australia. They are the ones we are proud of!"
Janie's tip
"Firstly, do your homework, research and research again. Making informed decisions along the way are imperative and putting in the effort with small details is just as important as the big picture."
Callum's tip
"The best advice that I can give is to do the best possible job you can. At the start, don't worry so much about how long it takes you to a clip or dry a dog; if you do it correctly the customer will always rebook. Also, before you start a dog spend some time getting to know it, pat it, and get it as relaxed as possible. It is so much easier to clip a relaxed dog than a stressed one. A lot of my customers use me because I will give their dog a big cuddle before I start. Remember to have a good business plan and set yourself realistic goals."
Doggy day care and grooming
Before Emily Myatt started Animal Magic dog grooming, she was working as a vet nurse at some local surgeries.
"When I was 14, I owned an Irish Red Setter and began showing her at dog shows. This started my passion for animals and I spent many weekends at dog shows and being introduced to the world of dogs and to dog grooming," she says.
"After I finished school I became a vet nurse, because at the time this was the only formal education that could lead to working with dogs. There were no grooming qualifications back then. I spent the next few years learning about animals from some amazing vets on the Gold Coast, and some heard that I could also do some basic grooming, so this was an added service provided for some clients. The more people heard about my grooming skills, the more the service was requested, and I had an idea that I could make the transition from vet nursing into full-time dog grooming."
Emily opened a small salon in Mudgeeraba on the Gold Coast known as Animal Magic.
"Animal Magic was a term used by some of my earlier clients while I was still at the vets. They would use the phrase 'you must be magic to have done that to my dog'. From there I decided to use it as the business name for my salons. Ironically, every day we do perform some magic; turning matted, dirty dogs into beautiful show breeds," she says.
Emily quickly outgrew the space as her reputation thrived and client numbers swelled. She expanded the business by moving down the road to larger premises and employed additional staff.
"I expanded further and bought another salon to cater for my growing client numbers. During this expansion, I was improving my grooming skills by attending dog shows and learning different breed clips from breed experts. This was my education in the early years. I achieved my International Certified Master Groomers qualification through the IPG (America), and only a handful of people have achieved this status in Australia.
"After receiving my ICMG status, I then felt that the industry required greater education and support, so I opened The Pet Stylist Academy which has quickly become an industry leader in dog grooming and dog styling education and courses. We are nationally recognised and all courses are accredited. For the grooming industry to become more professional and accountable, we need education and grooming standards to adhere to."
This year, Emily went one step further and opened up a doggy day care alongside one of her grooming salons. The facility, now known as Dog Emporium, has a beach theme, a large playing area, agility equipment and beds for that much-needed doggy naptime.
"The Dog Emporium was an extension from the growth of our business and services we were offering. We have several salons, a mobile salon, grooming training school and now a day care facility and dog obedience/puppy school. We needed a name that encapsulated everything under one banner. The Dog Emporium is a place that has all the services to care for your dog (and cat) under the one roof," says Emily.
Emily believes the best thing about being a part of the pet industry is the positive impact her business has on dogs, cats and people. "I love the opportunity that people give us to groom and clip their best furry friends and the reactions on the owners' faces – the smiles are amazing. We do become very close to many of our clients and their pets. Since opening The Pet Stylist Academy, I get a great deal of pleasure also from teaching and mentoring future groomers. To see their growth within the industry is extremely satisfying."
Emily's tip
"My three tips for anyone starting a pet business would be:
1. Education – it's crucial that to be successful you must be qualified in that given field. The education must be a blend of practical and theoretical to ensure the student understands what they do (theory) and can actually do it (practical). It's also important that those who do the teaching are highly qualified (ICMG) and experienced.
2. Support/mentoring – many groomers have already walked the path that new groomers are about to go down. Having an experienced mentor helps new groomers not make the same mistakes their mentor did, and more importantly it provides someone they can talk to and ask for advice. For instance, what is the best way to hand strip a Schnauzer or what do if the dog is matted? Having an expert as support will help the growth of the groomer and provide the necessary help in all aspects of the business.
3. Ask me – every day I receive messages or calls from groomers or students asking for some advice. I'm more than happy to help those wishing to join the industry and support those who are new to this industry."
Pet product designing
Traci Griffiths dabbled in many different careers before starting her own pet product business. She was a swimming teacher, makeup artist, teacher of remedial English, studied naturopathy, and became a paramedic, all while modelling, for over 20 years.
She grew up on a farm and has always been surrounded by animals from all walks of life, so after a lengthy and successful modelling career, among other professions, she felt she had hit a crossroad in her life. "I was looking for something that would incorporate my love for animals into a business that would encompass two of my passions, animals and fashion. As a young girl growing up on a farm south of Sydney, I had a childhood filled with all kinds of crazy and exciting experiences with almost every animal you could possibly imagine. This childhood experience became the foundation of my desire to work in the pet industry."
After many days of going back and forth with names, nothing seem to jump out until late one afternoon, Traci and her girlfriend sat down and just threw ideas at each other.
"I wanted a name that enveloped designer, cute and originality all in one. Nothing seemed to hit a chord, until the name 'Meow & Barkley' came up. Straight away we both loved it, but I still felt it needed a bit more edge, and that's how the name and spelling of 'Miyow & Barkley' was born."
What Traci loves most about being in the pet industry is that she gets to be around the things she loves every day – both animals and fashion. "It has been scientifically proven that animals can reduce your stress rate, so who wouldn't want to have them hanging out at work with you all day?"
This, however, comes with its own challenges, like any other business start-up. Traci believes the hardest challenge is the long hours.
"When you first start your own business, there is no real down time, as you are constantly sorting through your mind's filing systems of what needs to be done the next day in order to continuously grow your company."
Traci's tip
"My motto has always been: think big, but start small. It's important to build your business on solid foundations from day one, just as you would build a house. If you miss a few steps along the way, it may not affect you in the short term, but eventually the cracks will show.
Don't take everyone's advice as gospel, because if there was an exact science to building a business, we'd all be successful! The essential ingredients for success are passion, belief and dedication. Once you start to lose your belief, you lose passion and dedication, and then it has a domino effect on those around you."
Here are just a few things that can make life with your dog a bit easier - see them now on our
DOGSLife Directory