January 14th, 2015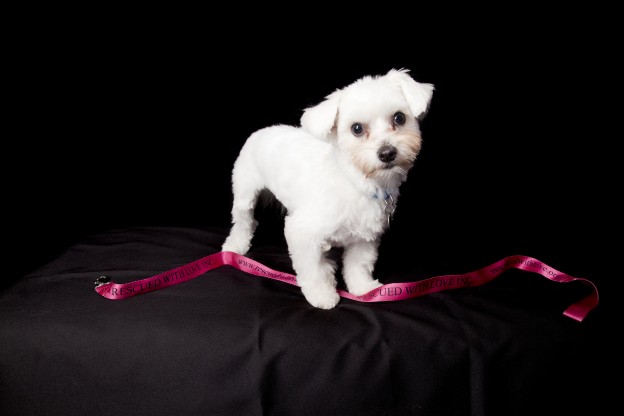 Meet the dog-lovers who are using social media to reunite lost pets with their desperately searching owners, writes Danielle Chenery.
For better or worse, social media has become a huge part of our lives. It's become the easiest way to communicate with masses of people since newspapers and TV – and, better still, it allows instant, two-way communication.
So what better way to harness people power than creating a Facebook page that displays pictures of lost pets and provides instant contact with owners?
Shannon O'Neill and Lauren Adams did just that around 18 months ago, creating the Facebook page "Find my 4 legged friend". And they are not alone; there are many pages on Facebook that aim to reunite lost and found pets with their owners, making social media a great way to help find your pet.
Shannon and Lauren were motivated to set up the page as well as create social media flyers to be shared on pages and profiles all across Australia, after seeing so many posts about lost dogs on their personal pages after the New Year's Eve fireworks in 2012/2013. "We now have more than 3500 members and some of our posts reach over 10,000 through shares," Shannon says.
Shannon and Lauren are also keen to ensure the page is a positive place, relying on the kindness of strangers to help reunite lost pets with their owners. "Even when pets are reunited, people stick around on the page and try to help others," Shannon explains. "The page can also provide a source of empathy for someone with a deceased pet," she adds.
The page has many success stories, for example one lost dog was posted on the page as missing on 16 January and was reunited with its owner just three days later. One of the page's members commented they had seen the dog, which led the owner to the general area where the dog was found. It also helped the owners stay positive and not give up hope.
Once dogs and owners are reunited, Shannon and Lauren share another image of the happy duo on the Facebook page. "We love sharing great news, as many of our members – who are complete strangers to us and each other – share the lost pet on their own pages to help spread the word in the community."
Social media is a great medium for lost pets because it never closes. "We can reach a lot of people, even late at night and at times when there's no access to councils," says Shannon.
Shannon and Lauren also add pets to the page that they have seen posted on pages such as Gumtree. "We try to cross reference other sites," Shannon, who previously worked in pet rescue, explains.
Through their Facebook page, Shannon and Lauren are also able to assist people who have lost a pet, by providing some practical advice. "We tell them what they need to do – for example, create a flyer and distribute it [on Facebook and in the community], but if they have no access to this, we can create the flyer for them."
And for people on the site that find a lost pet, the best advice is to take the dog to a rescue shelter so its chip can be scanned. Unfortunately, many chips either lead back to breeders or are blank – highlighting the importance of keeping your dog's details up-to-date.
Shannon also has great advice on avoiding losing your dog in the first place. "Know your dog's triggers," she says; for some it may be fireworks, others thunderstorms. "Make sure your dog is microchipped and registered with the council, and desex your dog so it does not appeal to puppy farmers," she adds.
Find my 4 legged friend
For more information and where you can view lost pets, visit facebook.com/findmy4leggedfriend
Here are just a few things that can make life with your dog a bit easier - see them now on our
DOGSLife Directory