April 8th, 2015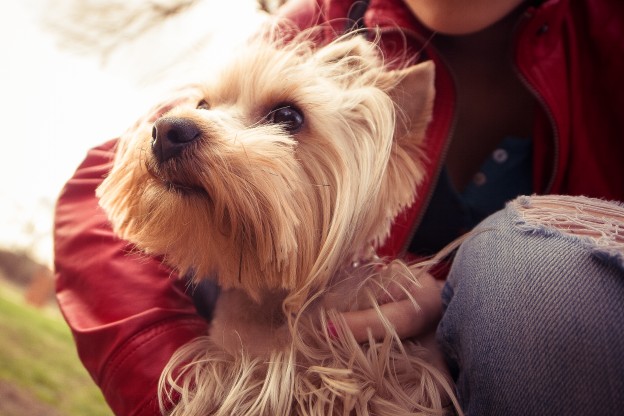 It's a sad reality that while you may be besotted by your furry four-legged friend, if you're renting, a prospective landlord isn't feeling the love.
It can make the hunt for a rental property difficult. But there are properties out there. Sometimes it's just a matter of asking the right questions and being prepared with the answers you would want to hear if you owned property.
Fact is, with renting and pets, while the two might not seem compatible – or desirable for many landlords – it IS possible. It's just a matter of being honest, a little creative, and asking all the right questions.
Finding a pet-friendly building
Scout the real-estate websites, visit the local agencies in person, and speak to the property manager if possible, not the receptionist. Be up-front about your needs, it will help you develop a relationship with the agent. Should the property you desperately want have a firm "no pet" policy, they'll have you in mind for next time.
Don't lie. Smuggling a pet into a rental property just isn't going to work.
If you know where you want to live, visit the local dog park. The locals you'll find there may have some tips about pet-friendly buildings.
If you don't ask, you'll never know
A simple search of "pet friendly" apartments or homes on property-based websites will show only a handful of suitable properties. The reality is, even pet-friendly properties aren't always listed as such in the initial description. So remove "accepts pets" from your first search. If you find a place you like, simply fill out the initial enquiry email most sites carry – checking the "pets allowed?" option. The worst that can happen is you'll get a flat "no". The best will be a response saying "pets considered on application".
Pets considered
If you get a "pets considered" response, act quick to get all your ducks in a row. If you've been doing the rounds of searching for a place to rent, you'll have all your personal references, recommendations from previous landlords and proof you'll pay your bills and are a good tenant. A proactive pet owner will do exactly the same for their pet. Put together a CV of sorts for your pet to convince your prospective landlord your pet is as a desirable tenant as his human companion. Remember to check strata laws and communal laws that might prohibit pets, or specific species of pets – whatever your property agent says.
Preparing a pet CV
Put it together as you would do your own – information about the breed, history, age, temperament, house training, the fact that your pet is microchipped and desexed, evidence of obedience training, and tailor it to why the prospective property would be a perfect fit.
Address any concerns you think a landlord would have – usually the prime concerns are chewing, pet mess and toilet disasters. A "character" reference from your previous landlord, your vet and/or a neighbour about your pet is also a great idea.
Have vaccination certificates, vet receipts and other "pet paperwork" available. It will show you are a responsible pet owner. And if you can look after a pet, you can certainly look after their property.
Add some extras
Extra initiatives can make a prospective landlord feel more comfortable. Negotiate an up-front additional "pet bond" or pet agreement, undertaking any damage caused by your pet is your responsibility. Offer an increased number of property inspections or extra commitments to steam-cleaning carpets regularly. If you need a pet door, offer to pay for that yourself – there are a few removable products on the market that you can take with you when you leave, leaving the rental property as you found it. Get agreements in writing. Be proactive and your prospective landlord will appreciate you approaching the matter professionally.
Be realistic – is the property suitable for your pet?
Let's face it – a bouncing Border Collie isn't going to be happy in a one bedroom apartment with a balcony. They're just not built that way. A cat, smaller dog, or one that loves to laze about the house would be more suitable. A dog of any size needs regular walking. If you can't provide it, a dog walker may be an option. Remember, your ultimate aim is about the happiness of both you and your pet.
Once you're in
Introduce your pet to the neighbours. Give them contact numbers you can be reached on when you're out to report any issues as your pet settles in so you can nip any problems in the bud. It's also a good way to make friends who might want a pet of their own and can share the love.
Finally, if you miss out
Don't take it personally. Clearly you, your pet and the property weren't the right fit. There will be a place for you all; it's just a matter of finding it.
For more information, visit the Real Insurance website.
Here are just a few things that can make life with your dog a bit easier - see them now on our
DOGSLife Directory