May 18th, 2015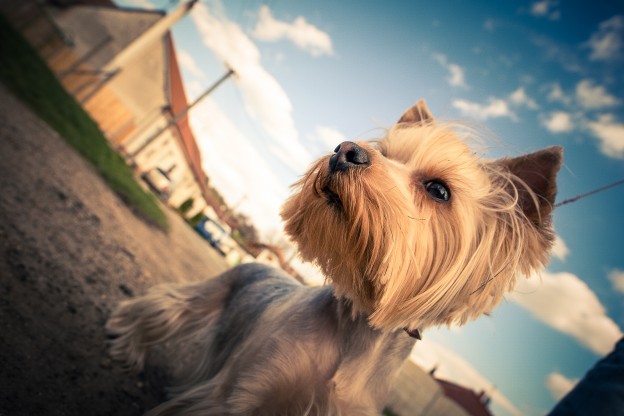 Insurance company Real Pet Insurance reveals their favourite pet friendly places around Australia.
Want a hotel break?
You and your pooch are spoilt for choice with 820 dog friendly locations in Australia. However, if it's more than a walk in the park you both need, you can find a place to rest your heads at a host of dog-friendly hotels. In Melbourne, The Albany Hotel and Hilton Melbourne South Wharf both welcome dogs. In Sydney, you're welcome any time at The Observatory Hotel and at the Medusa in Darlinghurst. In Hobart, your dog will have a great night's snooze at City View Motel Hobart. Call in advance to check if they have a room available.
Want a pet-friendly park?
In sunny Brisbane, Tuckeroo Park is a haven for dog lovers and absolute heaven for dogs. They'll have the time of their lives running the Doggy World obstacle course and even swimming in the special pool, while you can sit back and relax knowing they're safe and accepted off the leash. Sydney's Centennial Parklands offers similar freedom. There are even doggy bags for their poop in dispensers around this 154 hectares of manicured space. In Melbourne, Caulfield Park is the dog hot spot, while in the Adelaide Hills, the Wright Road Dog Park offers a water play area. In Perth's CBD, Wellington Square is the only dog-friendly park available.
Want a campsite?
There are lots of pet-friendly caravan parks, cabins and camping sites across Australia and many websites that will list them, but among the best are most definitely the Big4 Holiday Parks. This group offers lots of special places set amongst some of the country's best scenery that will welcome your four-legged friends and give them a holiday as good as yours.
In Queensland: The BIG4 Airlie Cove Resort and Caravan Park is close to Airlie Beach, the gateway to the Whitsunday Islands. It offers a lovely, pet-friendly 28-acre tropical haven. The BIG4 Forest Glen Holiday Resort is surrounded by glorious virgin rainforest and your dog will love sniffing around the wildlife, or exploring the beaches of the Sunshine Coast with you.
In New South Wales: The BIG4 Armidale Highland Van Village is Armidale's most beautiful spot with lovely cabins for the whole family and plenty of room for the pooch. Likewise the BIG4 Valley Vineyard in the heart of Hunter Valley Wine Country is set amongst pretty Merlot grapevines. Even better, it's just a short walk to the wineries which makes a lovely walk for those with four legs, and two, of course.
In Victoria: The BIG4 Wangaratta North Cedars Holiday Park is a doggy-paradise beautifully situated in a gourmet food and wine location. Your dog will love sniffing about the mountains, valleys and rivers as much as you'll enjoy the gourmet food and world-class wines of the North East Victoria's Alpine Valleys Region.
In South Australia: The BIG4 Ceduna Tourist Park on Eyre Peninsula is a fishing, dining and whale watching spot that your dog will love as much as you. And at the Blue Lake Holiday Park, Mount Gambier shines in shades of blue and green across 27 acres of landscaped gardens. Set your furry best friend free to run the surrounding valleys while you enjoy a glass of wine. You've earned it.
Want a dog-friendly restaurant?
If your pooch has been hankering after a 'pupaccino', Café Bones in Sydney is what they call "the ultimate destination for dogs and their two-legged 'pets'." Serving up drinks, snacks and meals, it's a great place to take your dog. Likewise, Zootz Kitchen Bar on Henley Beach in Adelaide will happily accommodate your dog, as will Cafe de Bones, and he'll get a special treat and some water at Thyme Cafe on Victoria Square. In Melbourne, the Gattaca Cafe Bar and Restaurant has great courtyard seating for humans and plenty of room for dogs, while Jai Ho Indian Restaurant are happy to let your dog in while you order a curry.
For more friendly pet locations, visit BringFido.com
Have you thought about pet insurance to cover your four-legged friend while you are travelling with them? See how Real Pet Insurance can help you with your pet insurance needs!
Here are just a few things that can make life with your dog a bit easier - see them now on our
DOGSLife Directory