January 10th, 2016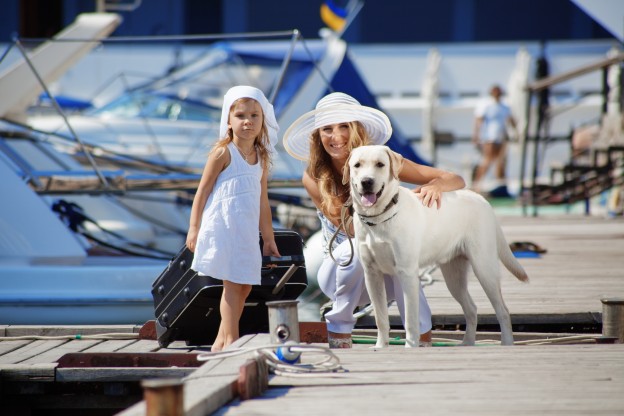 We love summer and we're pretty sure our dogs do too. If you're stuck for ideas on how to spend these long, lazy days, here are a few suggestions.
1. Got a paddling pool?
Paddling pools are perfect for helping your dog to cool off. They are shallow enough to be safe and the cool water can lower your dog's body temperature. Dogs don't cool down the same way humans do, so it's important to give them a hand — water is perfect for that.
2. Check out the local farmers market
A lot of markets are dog friendly and provide watering stations as well as stalls where you can buy dog-friendly treats. Make sure that your dog is on a leash and under control at all times, be careful around kids and food, and always clean up after your dog.
3. Hit a dog-friendly beach
Head down to your local dog-friendly beach in the early morning or later in the afternoon. It's often cooler the closer you are to the coast, and there's plenty of opportunity for your dog to exercise and explore.
4. Take a bath outside
Wash your dog outside when the weather is warm enough and take care not to blast them with water, hot or cold, from the hose — it's best to use a nozzle that allows you to regulate the flow of water. Once you're finished with the washing and rinsing, give your dog a towel dry and let them loose.
5. Ditch the Kong for an ice lick
If you're planning on spending some time in the garden post bath time and you want to keep your dog happily occupied, make them an ice lick. Grab an old ice cream container, fill it with water and pop in a few toys and treats, then freeze it overnight. Not only will your dog appreciate the distraction, it will also keep them icy cool.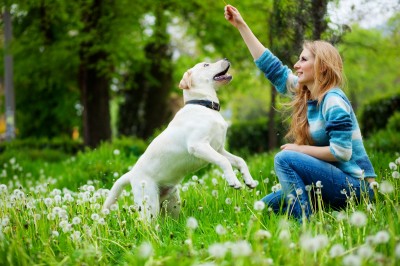 Want more articles like this? Subscribe to Dogs Life Magazine

Here are just a few things that can make life with your dog a bit easier - see them now on our
DOGSLife Directory