February 7th, 2014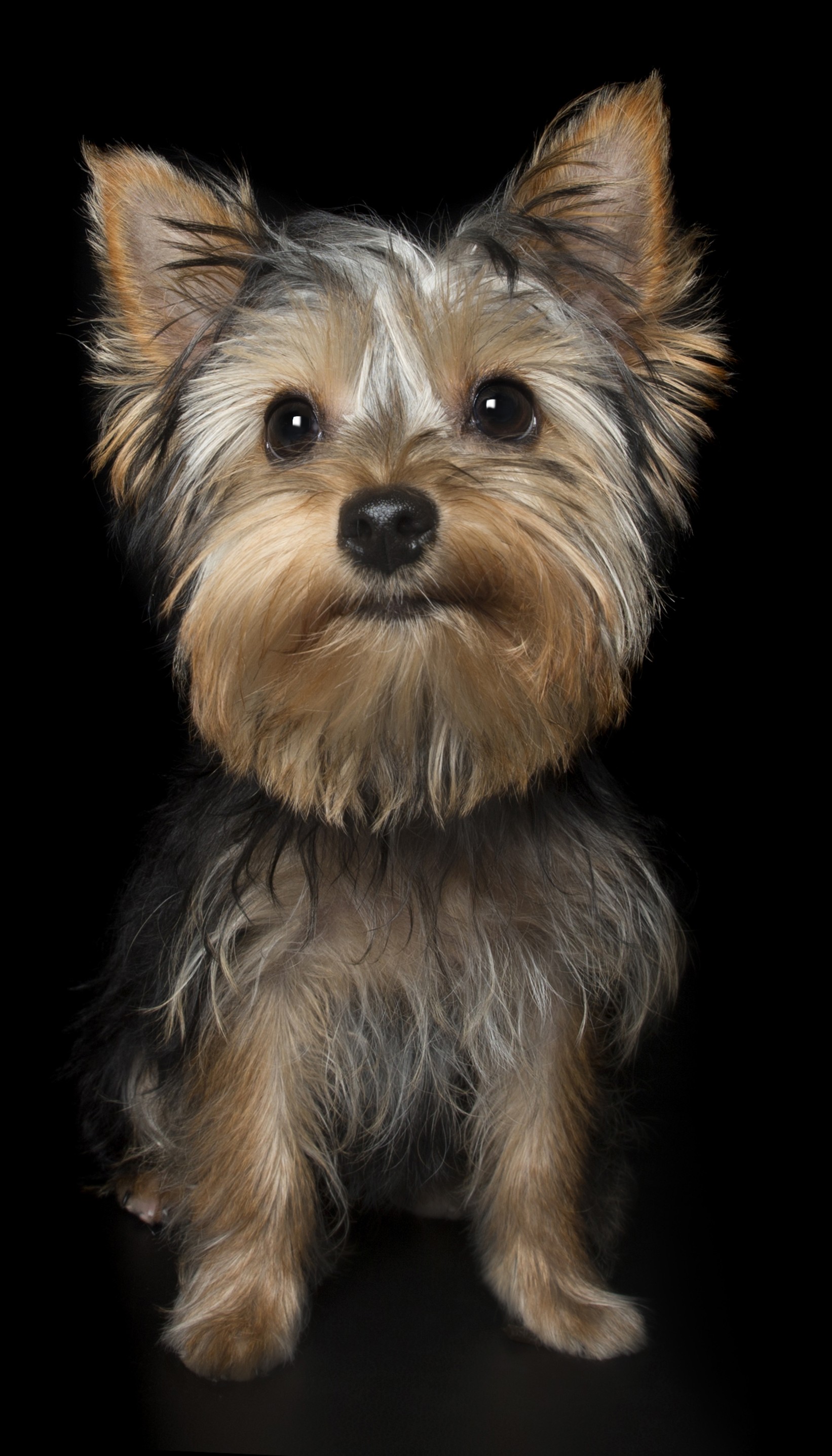 When it comes to our canine companions, does size matter? Tim Falk meets some lovers of all dog sizes – devoted lovers of small breeds who've fallen in love with a larger dog, as well as some big-dog lovers who've introduced a pint-sized pooch to their family.
Upsizing
As a child, Nicole Stirling grew up with two Chihuahuas as family pets. "Smaller breeds are much easier to care for (less hair usually to wash), they require less exercise and make great lapdogs (they actually fit on your lap!). I love that I can tuck my parents' now 17-year-old Shih Tzu, Nala, under my arm and carry her outside easily or hold her for hours without tired arm muscles," Stirling says.
But when Stirling moved out of home, it was time to get a dog of her own. Stirling's fiancé, Tim, comes from a big-dog family in rural Queensland, so there was plenty of negotiating to be done before deciding on an ideal breed. Eventually, the couple settled on a Beagle named Honey. "After we got Honey, we quickly realised she needed a friend to entertain her during the day," Stirling says. "That's when we picked up our German Shepherd cross, Nike, from the Newcastle Dog Rescue. Nike is the perfect fit for our active lifestyle. I'm a runner, and while Honey needed extensive training to understand what we were after, Nike just zooms along."
"I absolutely love these dogs. Not that I didn't love my little dogs too, but the big ones are much better at running and playing. The smaller dogs were much more homebodies," says Stirling.
Mira Tomasello is another small dog owner who has upsized to a larger dog. "I grew up with Pomeranians as a child. The beauty of the small breeds is that it is easy to take them with you on drives, easy to own more than one and, of course, two small dogs on the bed still allows you room to turn during the night," she says.
"Of course, one of the other great benefits is that they can be tucked under your arm when they have had enough of walking and be carried home. Try doing that with a Standard Poodle, Labrador or a German Shepherd."
While living in a small townhouse, Tomasello owned Toy Poodle Fifi and Miniature Poodle Rayne. She would have loved to add a Standard Poodle to her pack but simply didn't have the space for a larger dog. After shifting to Caroline Springs, Victoria, and purchasing a residential property with a good-sized yard and easy access to many large park areas and walking tracks, it was time for Tomasello to add to her Poodle family with some big Standards.
First came Bear the Standard white Poodle, her black-and-white Standard Parti Poodle named Daisy soon followed. "The two small fur kids, Rayne and Fifi, would prefer to cuddle and follow us around the house. The two Standards would rather be playing hide and seek from each other and then come and beg to do some training and learn some new tricks. They just can't seem to get enough of training and wanting to please us through their antics," Tomasello says.
"My husband and I went out and purchased a king-size bed so that all four dogs could have room to hop up with us for cuddles on cold nights. He loves them too — after being a Rottie owner he is now hooked on the Poodles."
Downsizing
Growing up in the country, Teneale Cameron always owned bigger dogs. From Kelpies to Ridgebacks, all were part of the family and had Cameron considering herself a big-dog person.
But when she moved to the city, this big-dog person quickly realised owning a larger breed simply wouldn't be practical. It wasn't long before she fell in love with a rescue Chihuahua named Otis, who Cameron says is full of energy and a very sweet boy.
"I found the bigger dogs easy to train and they knew their boundaries. My experience with smaller dogs before now had been that they were more highly strung and demanding. I also liked the size of the dog as they felt like a dog rather than a cat," she says.
"Otis is very friendly and cuddly. He isn't as demanding as I thought a small dog would be, and comes everywhere with me due to his size. Chihuahuas have a reputation of being 'yappy' and aggressive, however Otis rarely barks and is not aggressive in the slightest. He loves children, other dogs and gets on really well with my cat," Cameron explains.
Leann Middlemass has a similar downsizing story to tell. Along with her husband Darren, Middlemass owned and adored German Shepherds for quite some time. Their last German Shepherd, Phantom, passed away in 2005, and after moving from a quarter-acre suburban block to a smaller city townhouse, owning a large breed simply wasn't possible. There was one other important criterion for a new pet: no more dog hair left around the house.
Enter Molly, a Toy Poodle cross that doesn't shed hair. "Molly has an amazing personality," Middlemass says. "She's the official greeter at our park. I am not sure if it is because she is a pup, but she has to say hello to everyone. And if people walk past without patting her, she dances on her back legs until they see her."
"We also take her along to everything we do. She has been on a water tube and a motor bike. She has met thousands of girls at the local netball club and is really only satisfied once she's met 200 girls."
Darren absolutely loves walking this adorable pooch, though Leann suggests this may be because of all the attention Molly draws. "We even had guys at Darren's work offering to hire Molly so they could pick up 'chicks'," she says.
Paul Gordon is another big-dog lover who's made the shift to owning a smaller breed. And, like so many other dog owners, his choice of pooch was influenced by his living situation. "I've previously owned big dogs — three Bearded Collies — and absolutely loved them," Gordon explains.
"I loved the energy of big dogs, the ability to wrestle and play with them boisterously. I also always found myself put off by smaller dogs that 'yapped' or scrabbled on the floor as they played. Big dogs aren't often annoying, and are always up for a play."
"Moving out of my parents' home to a smaller rental property with my fiancée, we had a small backyard and the limitations of renting. While we both would have loved a big dog (my fiancée had always had large dogs, most recently an Australian Shepherd), it wouldn't be practical or fair to have a large dog in a small environment like this."
So Remy, a Miniature Poodle, came into Gordon's life. "Remy is persistently happy. It doesn't matter what has happened, he always seems to have a smile on his face and a bounce in his step. He is very, very intelligent, sometimes too intelligent for us," Gordon says.
A smaller dog, Gordon says, is a lot more manageable than a larger one. "You can easily wash him, move him around and manoeuvre him as necessary. My fiancée loves being able to cuddle up with him too."
"While I absolutely love my big dogs, Remy is the perfect size and I couldn't be happier with him.
Here are just a few things that can make life with your dog a bit easier - see them now on our
DOGSLife Directory